What's New in Camtasia Relay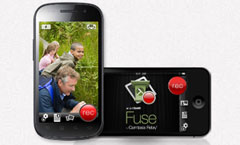 TechSmith Fuse®
Camtasia Relay's mobile app for users on-the-go! Designed for use with Camtasia Relay 3.1 or later, TechSmith Fuse® allows you to record camera video with your iOS or Android phone anytime, anywhere – just as easy as the Camtasia Relay recorder on your desktop.
Capture System Audio on
Your PC or Mac
Do you play YouTube videos during your presentations? Camtasia Relay now records the audio on your PC or Mac automatically– without any extra effort.
TechSmith Hosted Camtasia
Relay Service
Get up and running quickly by using TechSmith's hosted Camtasia Relay solution. You'll have the full capabilities of Camtasia Relay while TechSmith takes care of the technical details so you can simply manage your users and profiles.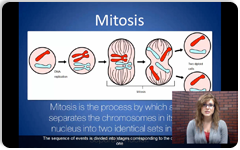 Webcam Support
Add yourself to your presentation! Now you can simultaneously record webcam video and screen video during your presentations and let your audience see you, hear you, and watch you present as if they were there.
Note: Webcam Support currently works with Flash and Silverlight encodings only.
Publish to YouTube
Send your presentation straight to your YouTube channel with just a click. The new YouTube publishing destination in Camtasia Relay makes it easy.