Edit Screenshots
Learn how to edit images with Snagit Editor's powerful tools and effects.
Where it all happens
The Snagit Editor is where you markup and edit images with arrows, text, callouts, and effects. At the top is the toolbar, which can be customized to display your preferred tools. The canvas displays the image or video currently selected. The recent captures tray, at the bottom, contains your most recent screenshots.
Select an image from the recent captures tray to display it on the canvas.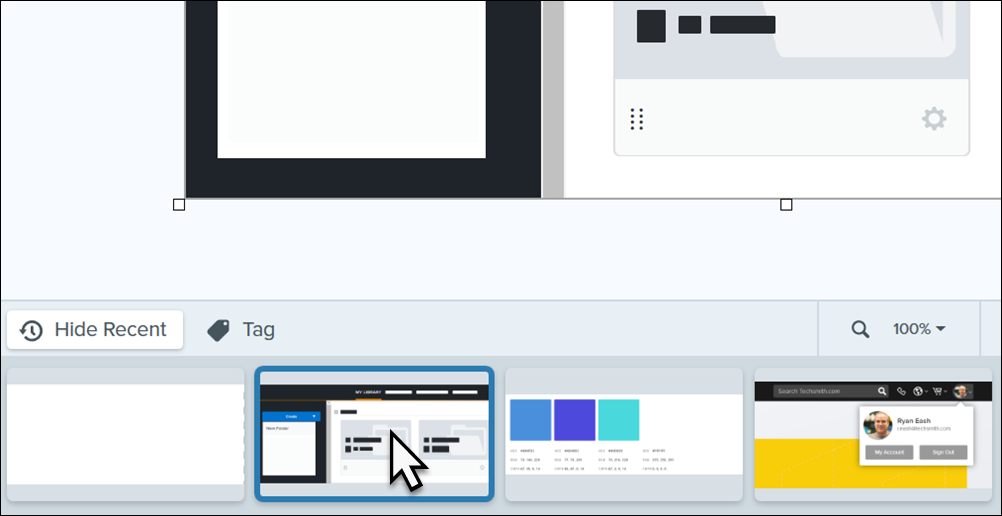 Step tool magic
The Step tool allows you to identify parts of an image by placing ordered callouts as you point and click. Each time you click to add another step, the number automatically advances.
Callouts to point things out
Callouts allow you to point something out and add contextual information.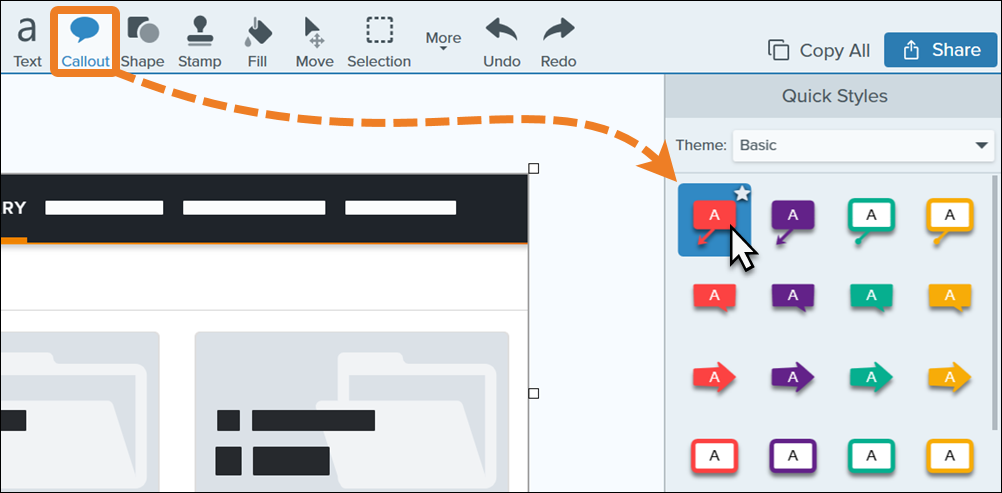 Customize annotations
In the Properties panel, set fill and outline colors, drop shadow, shape, line thickness, and much more. Add customized callouts to your Quick Styles by clicking the plus button on the ghost callout.
Add effects like borders
The Effects tab contains image enhancing options like borders, the torn edge effect, and more.
Click an effect, and then choose the desired settings to add it to an image.
Auto-fill is auto-awesome
The auto-fill feature allows you to move and remove many elements of any image. It's quite powerful and can be used to clear text from text boxes or seamlessly move elements in an image.
Choose the Selection tool and turn on auto-fill. Then, select and delete or move the selection. Snagit fills in the space with the surrounding color or gradient.
Combine images on the canvas
Combine images by selecting the main image to display it on the canvas. Then, drag any image(s) from the tray to the canvas.
More help
Access more tutorials and help articles from the Help menu in Snagit Editor.