Screen Recording and Video Editing Software
More than a simple screen recorder, Camtasia gives you the tools you need to truly customize and edit your videos. Record on-screen activity, add imported media, create interactive content, and share high-quality, HD videos that your viewers can watch anytime, on nearly any device.
Use Camtasia to…
Record your screen to capture PowerPoint slides, software demos, webpages, and more
Edit your screen recordings and camera video by cutting, splicing, and combining clips with the powerful, yet easy to use, video editor
Import camera video, music, photos, and more to truly enhance your screen recordings
Customize your screen recordings and videos with ready-to-use media themes, animated backgrounds, graphics, callouts, and more
Create interactive videos with clickable links, table of contents, search, and more
Easily share videos that your viewers can watch anywhere, on nearly any device
With the new generation of Camtasia Studio, you'll be able to quickly and easily produce interactive, professional, and creative videos.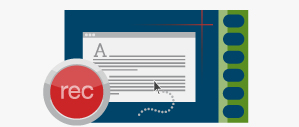 World-class Screen Recording Technology
Record high-quality videos in no time with Camtasia Studio's advanced screen recorder. Whether you're recording HD video, a PowerPoint presentation, or a video game, you'll get smooth playback – that's blazing fast too.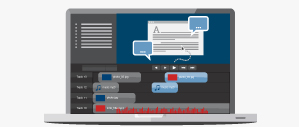 Multi-track Timeline
Construct more engaging videos faster with multiple video and audio tracks. The ability to easily manipulate, overlay, and group objects helps you produce professional-looking videos, while encouraging you to use your creativity. Quickly arrange video, audio, images, callouts, animated content, and more on an unlimited number of tracks.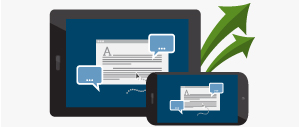 TechSmith Smart Player™
Share high-quality, HD videos that your viewers can watch anytime, on nearly any device. The TechSmith Smart Player is intuitive and detects if your viewer's device or browser supports Flash. If not, videos will playback using HTML5. It also makes interactive elements like hotspots – also known as hyperlinks, quizzes, table of contents, and closed captioning possible.
NOTE: Product available in English only.