A Better Way to Grade
With a class full of students of individual strengths and abilities, providing everyone the unique feedback they deserve can seem like an impossible task. Handwritten comments are time consuming, but letter grades without feedback aren't very helpful. There's a better way. We can help you find the solution to fit your needs.
Talk them through it, clearly and easily
More room for comments
Give all your students personalized feedback without trying to squeeze your notes into cramped margins. Use screencasting to explain your observations, and get more space for any written marks.
Spend less time grading
Get back some time for planning. Instead of composing lengthy messages, simply gather your thoughts and tell your students what's on your mind in an informal recording.
Keep parents in the loop
Send parents quick recordings of day-to-day activities to let them know what's going on in class and how their student is doing. Give parents overviews of lessons, so they can help their students at home, if they need to.
Use Snagit for meaningful feedback
See a step-by-step tutorial on how to record your comments quickly and easily, using your existing computer.  You can do this at school, or at home. Your students will tell you how much they love hearing you explain your comments personally.  Do your students submit their papers through email or an LMS?  You can pull up their documents and type or draw notes right on your computer, then send them back (no printing!).  Tutorial for Windows | Tutorial for Mac
Other teachers are doing it, you can too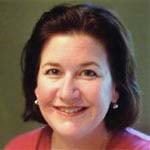 Aly Tapp always knew that written comments on her students' papers were incomplete. She wanted to be able to say more. To give her students more complete feedback, Aly has her class submit papers in Google Drive, so she can record her feedback directly on the page.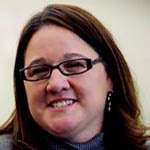 When April Gudenrath can't spend one-on-one time with students, she gives them personalized comments on their work via quick screencasts. Calling it "a two-way conversation they could have on their own time," April is able to connect with her students both in and outside of class.