A few ways you might use Jing...

Solving the brain flush problem
Shauna Hedgepeth is an AP statistics, algebra 2, and dual enrollment college algebra teacher at Oak Grove High School in California. Shauna's goal--to win kids over with statistics!
She uses Jing to record short videos of problems she goes through in class and posts them online so students can review solution methods as often as they need. "I'd been looking for an easier way to upload my teaching videos when someone mentioned Jing," Shauna said. "I downloaded it that night and came to school the next day so excited!"
"I showed Jing to my students and they instantly wanted to use it. Students come to the board and record themselves working on problems in front of the class. Students started recording themselves working on math problems at home and would email them to me, or to each other, even uploading the videos to their own student-created web pages."
How Jing saved me 20 hours and 10 gallons of gas this week
"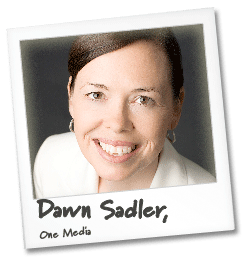 I specialize in online marketing for home builders and we frequently work with sales teams to migrate their registration cards to an online CRM model. Since our clients are in diverse locations, I needed a way to train agents on the technology without spending a lot of time on the road. The task seemed impossible, until I found Jing.
The challenge for us–and anyone involved in New Home Sales and Marketing Management–is always how to focus time at each community to effectively coach, encourage, and inspire sales teams. Too often, precious time is spent with administrative items, forms, and training that facilitates a process but does not inspire action.
Thanks to Jing, I now have a simple and easy alternative to having to personally train every agent, saving everyone the time and travel involved in a traditional training session. In just a few minutes, I recorded both the visual and audio for the first step of the training session and emailed it out to all agents. Now I'm able to use Jing to provide tutorials for many different scenarios 24/7, keeping agents spending less time on administrative details, and more time focusing on building relations to drive sales."  

Students teaching teachers
Dr. Roland Rios is the Director of Instructional Technology at Fort Sam Houston Independent School District in San Antonio, Texas. Roland has turned the tables on education by having students teach the teachers instructional technology. With a select group of trusted technology interns, Roland is able to reach and teach more teachers than he could before with his limited budget. The interns help teachers both face-to-face and by creating video tutorials using screencasting tools like Jing.
"One of our district beliefs is that everyone is a leader on our campus, everyone can teach, and everyone can learn," said Roland.
Communication without boundaries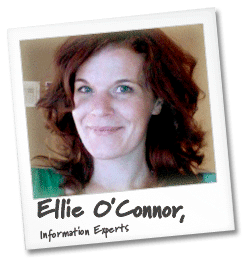 "I work for a small communications and 8A company that has about 40 employees right now. The main reason we started using Jing was to link the employees who work from home, to those working in house or out of state. We really needed a way to increase our collaboration as we implement some of the best practices in 'user centered design.'
Now we're able to have a developer just record a video and talk employees through issues or problems. The visual aspect provided by Jing really helps us ALL stay on the same page. So many times, and in so many companies, the biggest problems are miscommunication between teams. Since we've been using Jing to explain concepts and designs, our teams, both in office or remote, feel a much better sense of synergy and understanding. It has been a HUGE advantage to just have a recording there for viewing at any time, or for reference when needed."
Training videos made easy with Jing and Camtasia Studio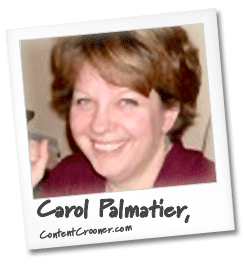 "I run ContentCrooner.com, a virtually-based company with staff and freelancers scattered literally across the world. Jing and Camtasia Studio have saved us a huge amount of time and money by changing the way we communicate with our users, new customers and our in house staff. The best part about these products is how easy they are, no training needed and no big learning curve…so simple.
Because of the scope of the company, conference calls and online meetings were difficult to schedule, but Jing allowed us to easily document complex data operations that would otherwise be virtually impossible to illustrate with words alone.
Staff and customers can now just follow along with a video. Jing and Camtasia easily let us create professional video tutorials that make learning our service a breeze. We were able to make our service so simple and obvious that our customers are up and running in no time.
We also use the videos in our internet marketing efforts, posting to our YouTube channel, Squidoo, Twitter and Facebook, all for next to nothing in cost!
Awesome products, we love them and can't live without them! Keep them coming!" 

Making the grade
Aly Tapp is a technology support specialist and English teacher at York Suburban School District in York County, Pennsylvania. Aly uses Jing to grade her students' papers. In her first try, it took her about 10 to 15 minutes to grade each paper, but she said the response from students made it totally worth it. "It wasn't just that they liked it--the vast majority liked it—it was that most students LOVED the feedback and were eager for more. For an English teacher, this is magical!"
After students listened to their personalized screencast in class, they wrote a 10 minute reflection. Aly said the students really responded well to this. "I was amazed at how focused and thoughtful they were in their reflection," she said. "Their faces while writing were worth a million." Read more...
Stop repeating yourself. Say it again with video.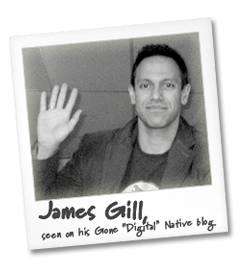 "My librarian has an exhausting job. We are the biggest middle school in the province, and Karen Ferguson has a lot of kids coming through her doors each day. Each week she is teaching entire classes new skills, such as research skills, reading skills and writing skills. She is tireless.
However this is not to say she doesn't get tired. Having to teach the same lesson over and over again has a cost. But, then I realized she could save herself time and effort by using Jing.
Jing is free software you can use to make a narrated video (if you have a microphone) showing how to do something on a computer. It records your mouse, and everything you click on and show on your screen. Karen had been teaching lessons using a computer and LCD projector. So I suggested she 'Jing it.'
Today she spent 30 minutes playing with Jing, getting a little frustrated, but then finding great success, and she created her first Jing video on how to use the library online catalog. As she was recording it, a teacher asked her if he could bring his class in next block. She said ok, finished her recording, put a link to it on her library website, and voila! Now she can show the video she made, and walk around monitoring kids learning while the video plays. It saves her time, and saves effort.
I applaud Karen's adventurous spirit, because she could have given up in the first few minutes, but she didn't. I hope that this small investment in time has a big payoff for her in the months and years ahead."