How many creators need Camtasia?
Three licensing plans, same powerful video creation.
All options include the latest features, tech support, work and home installs, Windows and Mac compatibility, and access to exclusive Camtasia Certification training.
Best Option
Our simplest plan, ideal for one person. Non-transferable, and no key needed - just sign in!
Best Option
Perpetual
Individuals and Small Teams
Grow productivity with transferable licenses for 1-4 people. Single-seat product keys give your team ease of use.
Billed once + optional Maintenance in year two
Best Option
One-key-for-all gives your organization ultimate access that's fully-transferable. Buy five or more and save!
Billed once + optional Maintenance in year two
Unlock Your True Creative Potential
Camtasia is your all-in-one screen recorder and video editing tool. Join the millions of content creators, educators, marketers, trainers, and business professionals who trust Camtasia to take their video projects to the next level.
People everywhere love Camtasia because it's rich in powerful features, but super easy to learn. Capture everything happening on your screen with just a few clicks, then transform your footage into polished videos that excite, engage, and educate your audience.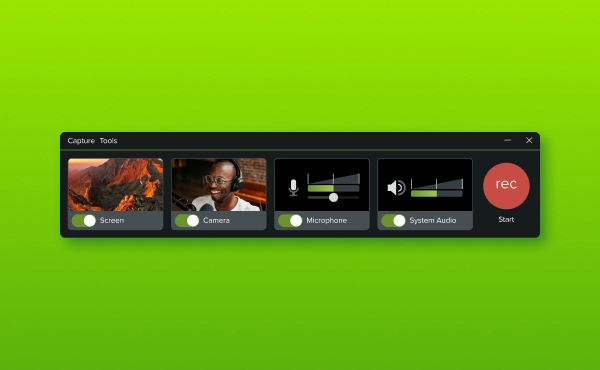 World-Class Screen Recorder
Experience the industry's most powerful screen recording technology! Effortlessly capture your screen, camera, microphone, and system audio with a few clicks. Plus, Camtasia captures your cursor for enhanced video customization.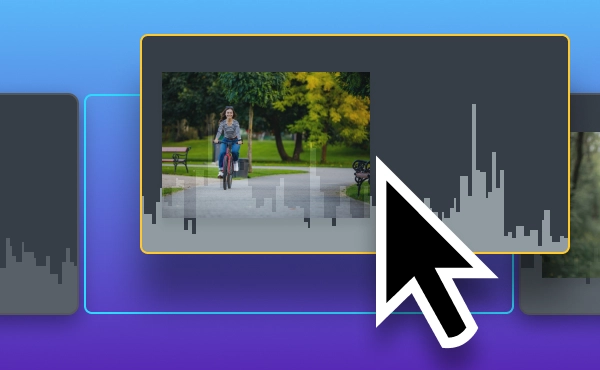 Easy-to-Use Video Editor
Looking to create pro-quality videos fast? Camtasia provides the perfect balance of intuitive user experience and powerful, drag-and-drop editing tools. The result is an incredibly versatile solution for video creators of all skill levels.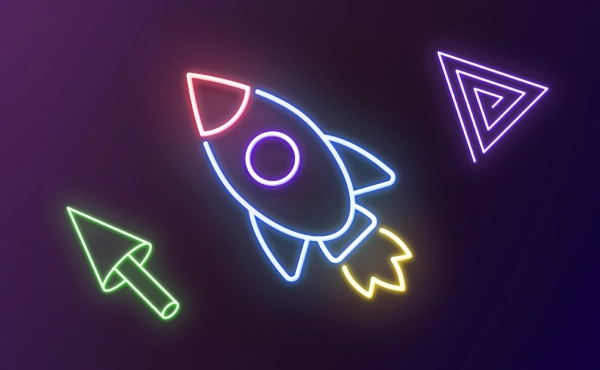 Unique Cursor Effects
Highlight, magnify, spotlight, or smooth the motion of your cursor to craft a sleek, polished look for any software demonstration, tutorial, or online lesson. Plus, you can easily customize the cursor to fit your branding or style.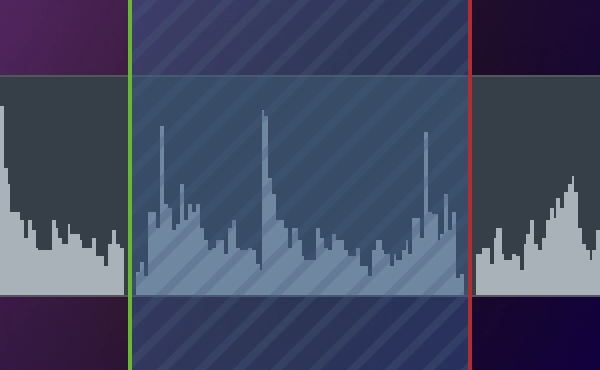 Audio Editing
Reduce background noise, even out audio levels, and much more. Plus, use Camtasia with Audiate for advanced audio correction, as well as AI features like hesitation removal and text-to-speech editing.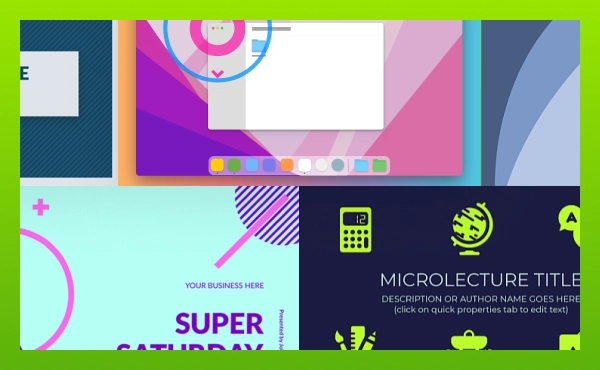 Themes & Templates
Need to make a video but not sure where to start? Camtasia simplifies video creation with ready-to-use templates and offers freedom to craft custom themes for a consistent corporate look in your videos, effortlessly.
Import Media
Easily import a variety of video, audio, or image files from your computer, mobile device, or the cloud and add them to your library, or drag-and-drop them directly into your recording.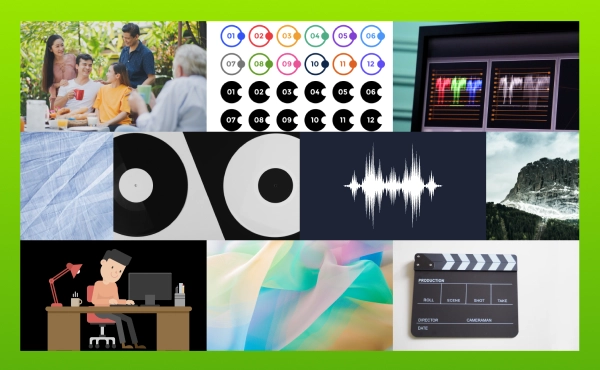 Ready-to-Use Assets
Choose any of the royalty-free assets in the Camtasia library - videos, effects, music, images, and more - and easily add them to your video, or customize them for a more sophisticated and professional polish.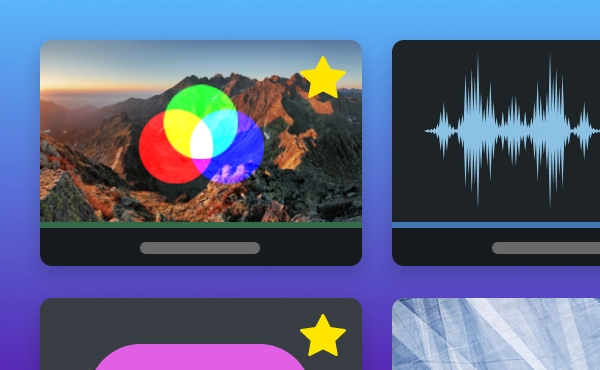 Favorites & Presets
Save time and customize your Camtasia experience with favorites and presets. Enjoy instant access to your most used tools, library items, and effects. Plus, save custom styles and configurations for frequent use.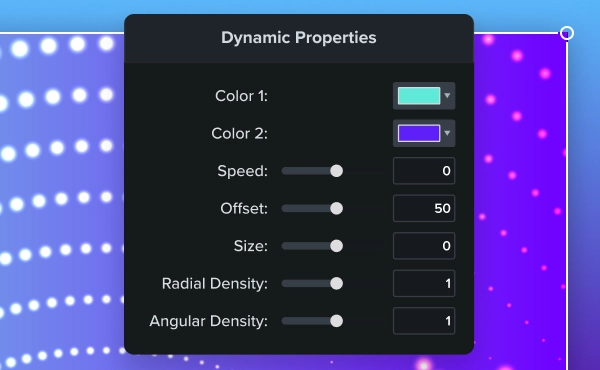 Dynamic Backgrounds
Give your videos a fun, exciting look with our dynamic motion backgrounds. Simply choose your background and easily customize the speed, color, motion, and more to craft thousands of breathtaking graphic effects.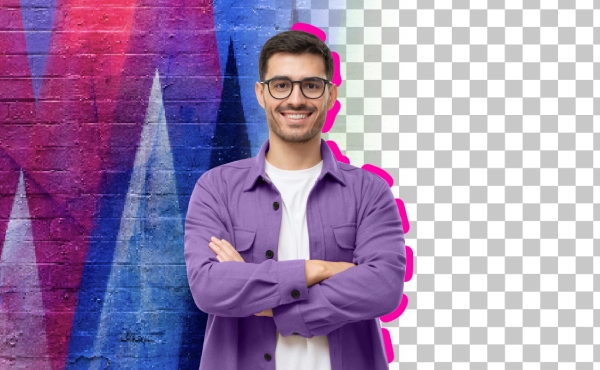 AI Background Removal
No green screen? No problem! Leverage the power of AI to remove your background - even complicated or multi-color backgrounds - without messing with confusing chroma key settings. Simply drag, drop, and you're done!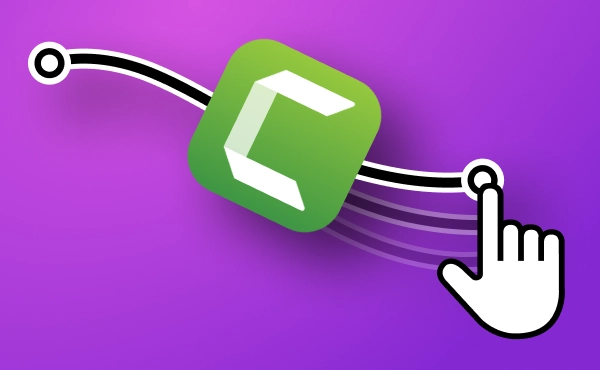 Motion Path Animations
With Camtasia, it's simple to make images or lottie files to move across the screen in any pattern you can imagine. Easily add points or customize your path to get the exact effect you desire.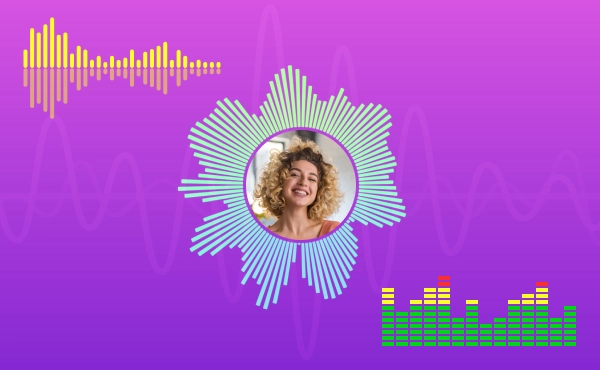 Audio-Visualizers
Elevate your videos with Camtasia's immersive audio-visualizers! With just a few clicks and customizations, you'll turn your voice or music into a synchronized, captivating graphic that's sure to keep your audience excited.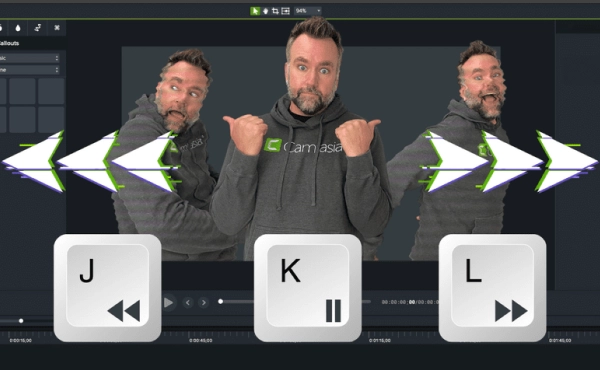 Variable Speed Playback (JKL Editing)
Simply use the J,K, and L buttons to review video footage and audio at up to 8x speeds. Perfect for editing long videos or finding the perfect spot for a cut or transition.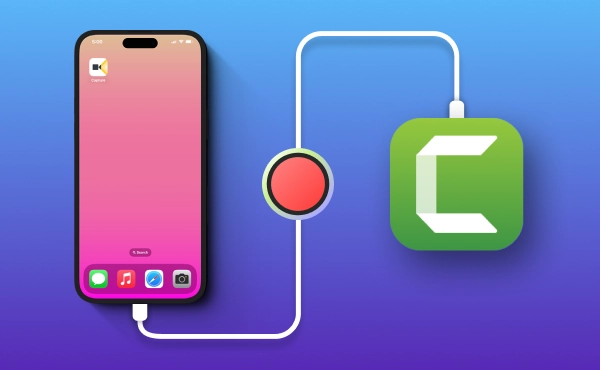 iOS Device Capture
Connect your iOS device directly to your Mac, or Use the TechSmith Capture app for PC to record directly from the screen, then add gesture effects to simulate taps, swipes, and pinches in your video.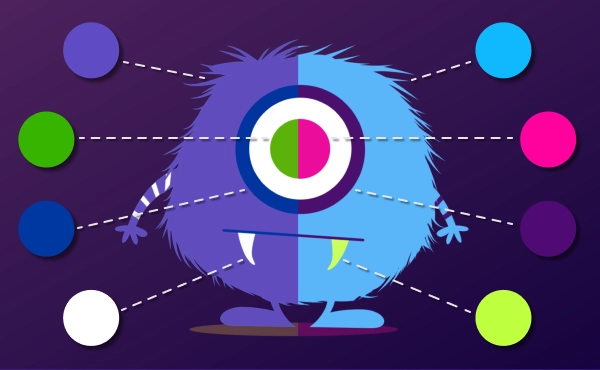 Lottie Color Adjustment
Ready to add fun animations to your Camtasia videos? Vector lottie color adjustment empowers you to change the colors on any of our Lottie assets (or ones you upload yourself) right from the Camtasia timeline.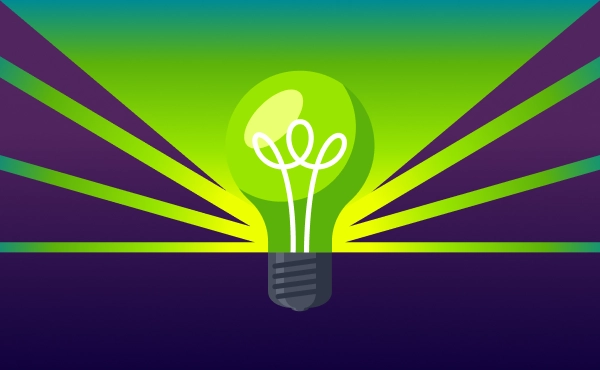 Training & Tutorials
We've made it easy for you to access the latest training videos, projects, certifications, and tutorials from within Camtasia. Simply click the "Learn" tab once you launch Camtasia and begin growing your skillset today!
Benefits of Camtasia Maintenance
Every purchase of a perpetual Camtasia license includes one year of Camtasia Maintenance, which means you'll get a FREE upgrade to the next version of Camtasia when it releases, access to our live support channels, and the exclusive Camtasia Certification course.
Upgrade to the Next Version
Receive free upgrades to the next version of Camtasia, which includes the latest features. A new version comes out every year, and Maintenance guarantees you'll get the latest version.
Access to Live Support
Receive access to all of our live support channels, including email, live chat, or phone. Chat is available 24 hours on weekdays, and most email tickets receive a response within one business day or sooner.
Develop Your Video Skills
Gain exclusive access to 25+ videos of exclusive how-tos and training to help you take your screencasting skills to the next level. Learn at your own pace, or complete the entire course to receive an official Camtasia certification.