Combining Images
Combining images to show a comparison of two items, enhance an image, or piece together two items can be a powerful way to communicate your ideas.
Start by opening one of the images you want to combine and expanding the canvas to create a space for the other image. This can be done by grabbing one of the handles on the edge of the image and dragging. Once finished, drag the other image from the tray to the new area you created on the canvas.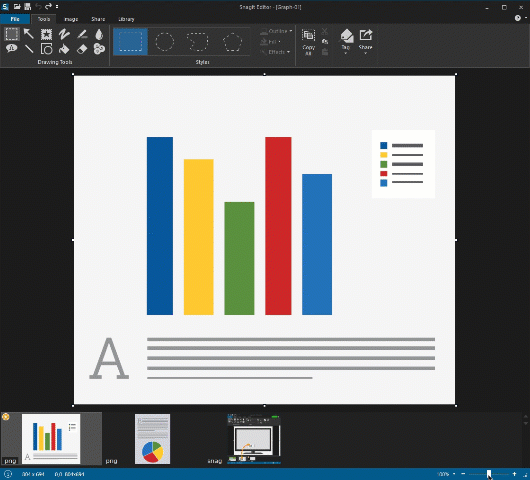 Continue with 05: Resize an Image
The Latest Tips and How To's from the TechSmith Blog
Discover cool new things you can do with Snagit. Our
tips
will make you a Snagit pro!