Customizing Snagit: Look and Feel
Change the background
Adding a dark border to an image? Need more contrast between the canvas background and the capture? The default dark gray can be swapped for a color that makes it easier to view and edit your capture on the canvas within Snagit Editor.
Right-click anywhere on the canvas. Select Background color and then select any color (including custom color) from the menu.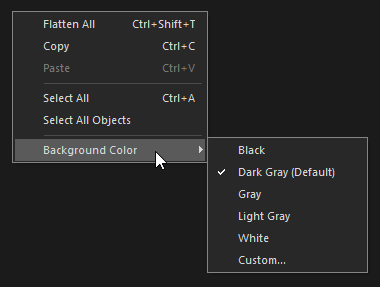 The Latest Tips and How To's from the TechSmith Blog
Discover cool new things you can do with Snagit. Our
tips
will make you a Snagit pro!