Capture With OneClick
SNAGIT 13
Access to basic capture options and presets are only a click away with OneClick. Turn OneClick on to pin these options to the top of the screen.
The Snagit 13 Capture Window might be new to many people, but for some, it could be a welcome return to a more familiar look and feel.
The New Snagit Interface
Overall, the new capture interface gives you complete control over your capture:
The red capture button does whatever you want it to.
If you want, quickly save your settings as a new preset.
To take a capture, it's as easy as 1-2-3 (and sometimes 4).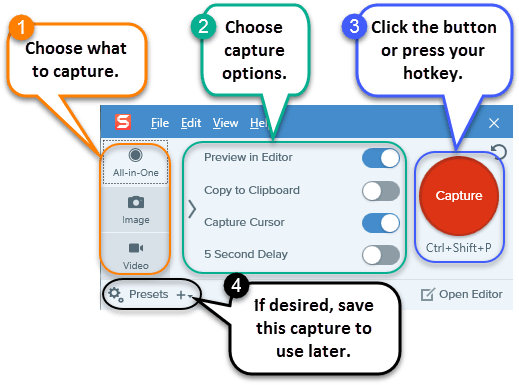 Missing the OneClick Interface?
If so, don't worry… you can get it back! OneClick is the docked capture interface from previous versions of Snagit (displayed below). If you prefer OneClick or a Jing-like workflow and want a quick capture button hanging out on the side or top of your screen, you can easily turn on that interface.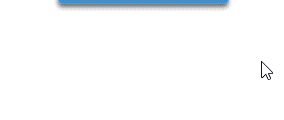 To Enable OneClick
From the Snagit Capture Window, select View > Show OneClick
To Disable OneClick
From the Snagit Capture Window, select View > Hide OneClick.


Start Here
We cover the essentials in these Getting Started tutorials. Learn the basics in less than 30 minutes!
Reach Higher
Take your Snagit skills to the next level with tutorials that cover advanced capture, editing tools, and more!
TechComm & Training
Get started with video in your training and technical documentation.
10 Ways to Make Better-Looking Visuals for Your Technical Guide
Learn 10 ways to make better screenshots.
How to Document a Process with Video
Learn how to document any computer process by creating an "off-the-cuff" video tutorial.
Maintain Visual Consistency in Your Documentation
Learn how to style graphics so that all your visuals reinforce and leverage your brand.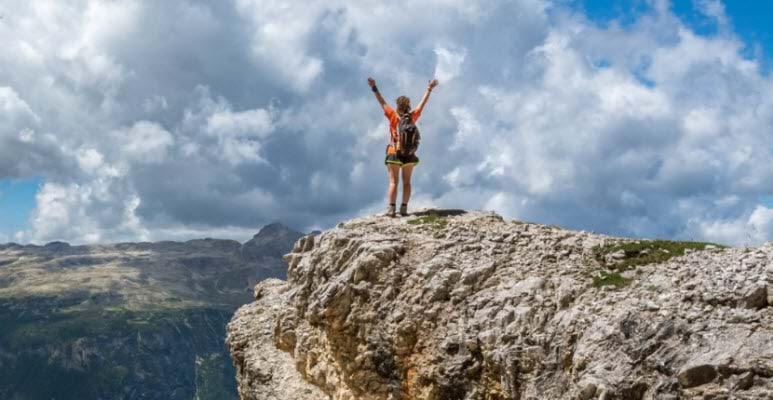 Full Potential
Get more out of Snagit with integrations and companion apps.
Looking for help with a different version of Snagit?
Snagit Version 12 (Windows)
Snagit Version 3 (Mac)