One of the great things about Snagit is that you can capture images that go beyond your screen using scrolling capture. For example, capture an entire Facebook thread, a large map, a spreadsheet with a dozen columns, and so forth.
Snagit has three types of scrolling capture:
Automatic Scrolling Capture
Panoramic Capture
Scrolling Window
Automatic Scrolling Capture
Most of the time, this will do the trick. Start a capture and hover the crosshairs over different windows. If Snagit detects that it can perform a scrolling capture, you see one or more yellow bouncing arrows. Click an arrow and watch Snagit grab everything in the given direction.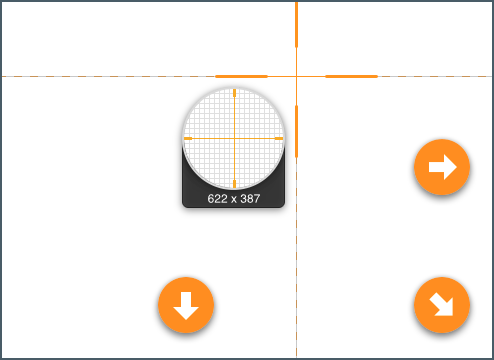 Panoramic Capture
What if you don't want to capture everything? Maybe just a few pages of a PDF, part of a lengthy chat window, or a portion of a long web page? With Panoramic capture, you're in charge of what you capture.
To Set Up a Panoramic Capture
From the Capture Window, select the Image tab.
Click to open the Selection dropdown.
Choose Panoramic from the list.

To Take a Panoramic Capture
Click Capture and make a selection with the crosshairs.
Press the Start button.
Drag the scroll bars or manually position your screen content.
Press Stop, and after a short delay, Snagit opens your capture in the Editor.
Panoramic capture even lets you capture irregular areas of your screen. Once you click Start, Snagit captures anything that passes through the selected area.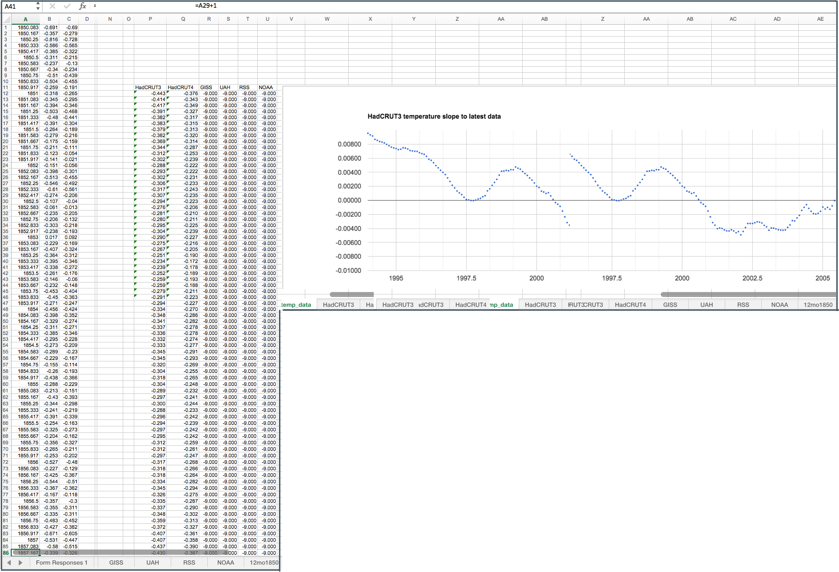 Above: A scaled down example of using Panoramic capture to capture a portion of data and graph in a huge spreadsheet.
Scrolling Window
The Scrolling Window method is a great backup in case the default Automatic Scrolling Capture doesn't work the way you wanted. With this capture, Snagit captures a single scrolling window or frame. This is helpful for capturing email messages, long chat dialogs, websites, or applications where there are scrolling windows within windows. (See below for an example.)
To Set Up a Scrolling Window Capture
From the Capture Window, choose the Image tab.
Click to open the Selection dropdown.
Choose Scrolling Window

Click Capture, and then click a window to start capturing. When you've captured what you want, click the window again to stop the capture.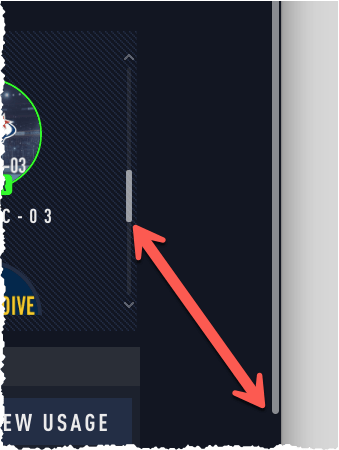 Above: The Coach's Eye website is an example of a page that has two scrollable areas. The Scrolling Window capture mode can be helpful for capturing a specific section.