Snagit 3 Quick Tips
Drag from tray to combine images
Sometimes one image alone will not do the job. With Snagit, you can quickly create composite graphics by combining multiple screenshots or images together.
To combine images in SnagIt Editor, open your main image on the canvas. Then, drag any image from the tray onto the canvas. To learn more, see Combine Images.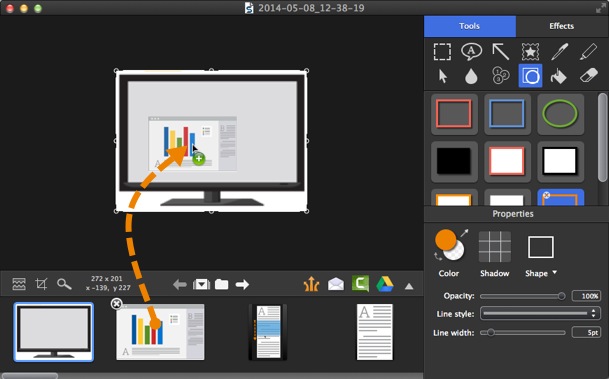 The Latest Tips and How To's from the TechSmith Blog
Discover cool new things you can do with Snagit. Our
tips
will make you a Snagit pro!