Watermark an Image
Adding a watermark is a common way of identifying images and discouraging unauthorized use online. Learn how to overlay text, a logo, or copyright information as a watermark over an image capture.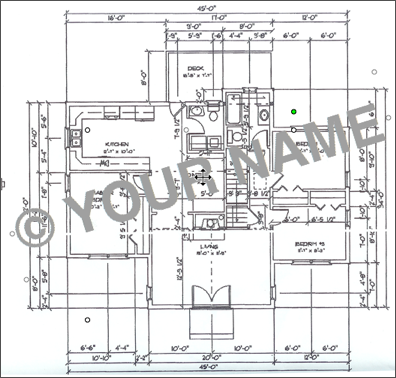 In Snagit Editor, click Show Zoom Controls to display the dimensions of the image capture.

Select File > New.
Enter the dimensions of the original image into the Width and Heigh fields and click OK.
On the Tools tab, click to select the Callout tool.
Click to select the text style.
Click and drag a text box across the canvas.
Enter the desired copyright text.
Double-click to highlight the text.
In the properties, click the Font button.

The Fonts dialog appears. Edit the font, size, style, color, and brightness (transparency) within the dialog.
To rotate the text box, click and drag the green handle on the text box.

Select Edit > Copy.
Click to select the image capture you want to add the watermark to in the tray.
Select Edit > Paste.
Click and drag the text box to position it on the canvas.