Snagit Training Resources
Thank you for continuing to use Snagit and our free training resources. At this time, we no longer support Snagit 9 or older versions with training content. In order to help you have the best experience with our software, we encourage you to upgrade to the latest version of Snagit.

Free Trial Upgrade Now
What's New in Snagit 11
Capture anything on your screen, record screen videos, enhance your images, work efficiently, and share to even more destinations with the ultimate screen capture tool.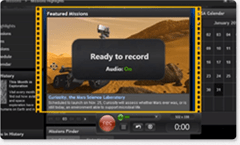 Communicate clearer.

Video Capture
Don't confuse your audience by trying to explain a complex idea with only words. Show them with video! Create screen videos for demos or quick reviews, and share them with anyone, anywhere. Plus, Snagit now records system audio, so you'll be able to capture sound from your computer during a recording, like a YouTube video, easily.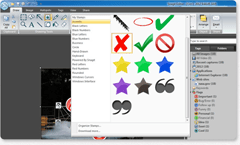 Grab their attention.

New Stamps
Highlight and emphasize important parts of your screen captures by using newly designed stamps that make you look more professional. Get them straight from Snagit, and download more here!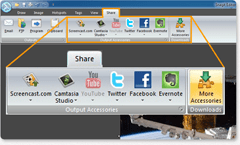 Save, share, or send.
New Outputs

Save, share, or send your image and video captures to anyone with a variety of outputs. Easily send your image captures to the usual lot, or now share to Facebook, Twitter, and Evernote too. When you're done recording or capturing a screen video, you can choose to send your video to Camtasia Studio for editing or Screencast.com, YouTube, FTP, Facebook, or Twitter for easy sharing.