Generating Captions With TechSmith Relay
TECHSMITH RELAY
TechSmith Relay's built in Caption Editor allows you to add closed captions to your videos.
Note: Captions cannot be added to YouTube videos that have been imported to your library.
To get started, navigate to the view page of the video that needs captions and click the Closed Captioning tab.

When a video does not contain captions, TechSmith Relay offers you two ways of getting started: Add Captions Manually or Generate Captions. If you choose to Add Captions Manually, you will be taken straight to the editor where you can start adding and editing captions or import a caption file.

The Generate Captions option offers another workflow that can be helpful and add convenience to the caption creation process. After you click Generate Captions, TechSmith Relay will process the audio in your video and use that to create captions. Normally, the transcription process takes about half the duration of your video. When your captions are ready, you will receive an email. Click the button to go to your video in the Caption Editor. If you don't see the email, you may need to check your spam folder.

Generated captions, like the ones shown below in the Caption Editor, are not added to your video until you click Publish. This is to allow you to fix errors and incorrect lines in the transcription. When you're ready to start editing, check out our video on Editing Captions.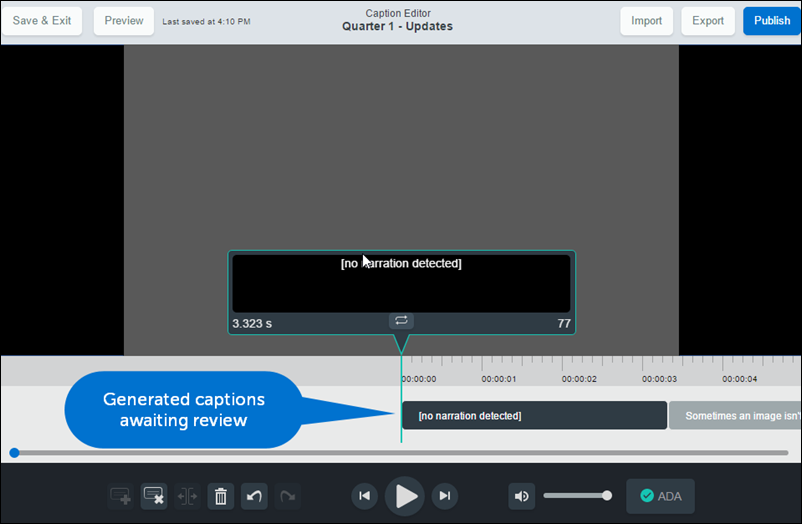 All Tutorials
This is the complete list of our tutorials and guides for TechSmith Relay users and administrators.