Overview
The conversations feature allows you to discuss your media with other Relay users, in a time-synced way that aligns comments with specific points in a video. You can have multiple unique conversations attached to a single piece of media. You can also create visual annotations to help illustrate your text comments. Using conversations with your video content gives you a new way to interact with your viewers.
The key benefits of using conversations:

​
Enhance student engagement with course content
Improve student to student interaction
Increase instructor social presence
Streamline content review process
Add a Conversation to a Relay Video
1. Open any video page, then find and open the Conversations tab.

Note: The Conversations tab is not available for videos imported from YouTube.
2. Click the Create Conversation button.

3. Give the conversation a descriptive name, for example, a course section, student group, or purpose of the conversation, and click Create.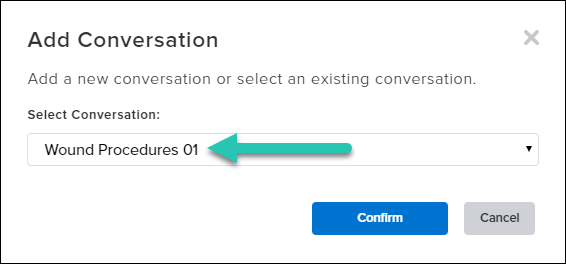 4. Your new conversation will now be listed in the Conversations tab. Click on the name of the conversation to open it.

The video conversation opens for video playback and in-video commenting.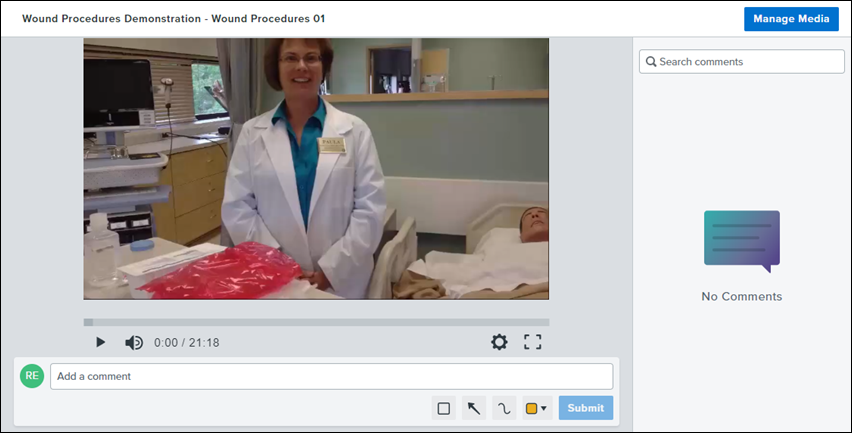 Share a Relay Video Conversation with Others
A Relay video that contains a conversation will have a different URL than the original Relay video. From the Conversations menu, click on the three dots (1) to expose the options for the conversation, then select Get Link from the context menu.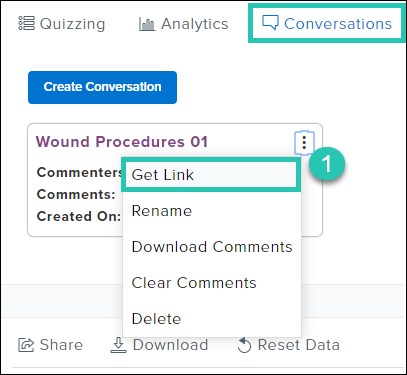 Copy the URL (1) from this window, and share the direct link with other Relay users. (Anyone that you share this URL with will need to sign in to TechSmith Relay in order to view the video and add comments.)


Share a Relay Video Conversation in Your LMS
The Conversations feature integrates with Blackboard, Canvas, D2L Brightspace, and Moodle Learning Management Systems. Adding a video conversation via the LTI integration will allow students to view and comment on the video.
When adding the video in your LMS, simply elect the "Add Conversation" option before clicking Add Media.
Note: The Add Conversation option is not available for images or videos imported from YouTube.
Enter a name for the new Conversation, or select an existing conversation from the drop-down menu, and click Confirm.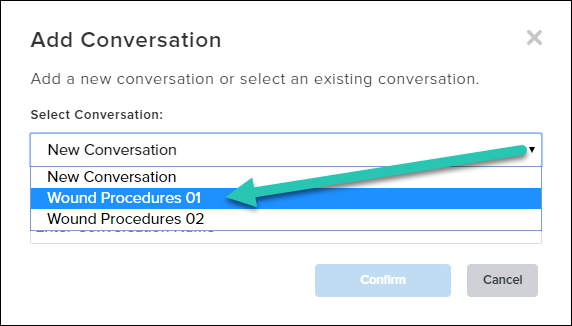 Add Comments to a Video and Have a Conversation
Play the video and pause when you'd like to insert a comment or annotation. Type your comment in the text box below the video and click Submit.
The video owner and other viewers can reply to any comment posted in the conversation. Here is an example of the video owner responding to the student comment:
Note: Only the video owner will see the "Manage Media" button in the top-right corner of the conversation window.
Annotations
Adding visual annotations, such as arrows or shapes, as part of your comment is optional but can help provide context.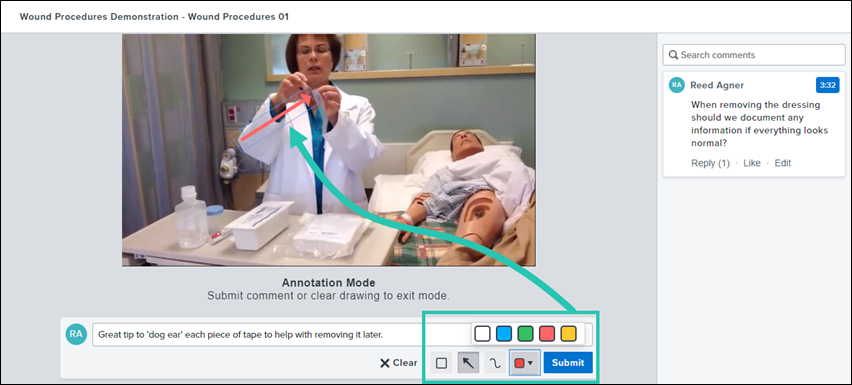 If you include an annotation with your comment, other viewers will be able to click a button to show or hide the annotation.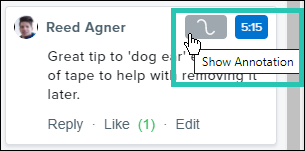 During video playback, the annotations will not automatically appear for each comment. Viewers will need to select the comment to view any annotations.
Editing or Deleting Comments
Each commenter may delete or edit their own comments. The video owner can delete any comment added to the video via the Edit option.
Add Multiple Conversations to the Same Relay Video
There is no limit to the number of conversations that you can have per video. Click the Create Conversation button and give the new conversation a unique name.

Note: Each conversation will have a unique URL and will contain separate comments.
Frequently Asked Questions
Can anyone start a conversation?
Video owners and TechSmith Relay admins will be able to create conversations for Relay videos. These conversations will not be searchable by viewers and must be shared via direct link or added to an LMS course. A viewer cannot create conversations for videos they do not own.
How many conversations can I have?
There is currently no limit to how many conversations you can have per media.
Where can I see all of my conversations?
From the video page, choose the Conversations option. This will list all created conversations for that media, and you can add new ones as well.
Can I create a conversation for a video that has a Relay quiz?
Yes, both features work well side-by-side. However, the ability to comment on a video is temporarily disabled while a viewer is answering a quiz question.
Can I add a conversation to a video that has the privacy set to Public?
Technically yes, but it will still require users to sign in in order to view and participate in the conversation. It is not possible to create a public conversation at this time.
Can I save and/or export the comments?
Yes, it is possible to download a CSV file of all comments within a conversation from the Relay video page. Select the contextual menu for the conversation, then choose Download Comments.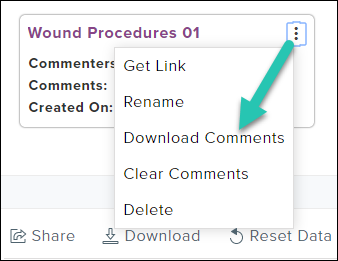 Are conversations and comments visible to students who watch a video on a mobile device?
Yes, mobile view - including adding comments and annotating - is optimized for this feature.
Does this feature integrate with my current Learning Management System (LMS), and how does grade reporting work?
The Conversations feature integrates with Blackboard, Canvas, D2L Brightspace, and Moodle. Each conversation can be added as an LTI object, and where grading is possible, will report quiz or viewing percentage scores back to the LMS gradebook.

If you copy a course that contains conversations in your LMS, a new Conversation will be created for the fresh copy of the course, without copying over the existing comments. Your original conversation can still be accessed from the Relay video page.
Are commenters notified when someone replies?
No. You can check the comments by following the conversation link or viewing the placement in your LMS.
Can I start a conversation on all types of videos and images?
Conversations can only be added to videos hosted in Relay and is not available for imported YouTube videos or images at this time.