Management Team
In 1987, William Hamilton co-founded TechSmith as a custom software development firm. Through the years, he witnessed the inherent frustrations that he and his customers experienced when trying to communicate with others through technology. In the mid 1990s, TechSmith took the first step towards creating a solution to this problem. The company jumped into the world of commercial software by launching Snagit, a screen capture utility designed to help users communicate more effectively. By constantly listening to customers and innovating new ways to solve technology challenges, TechSmith has moved to the front of the visual communication field. Now more than 200 employees strong, TechSmith develops a variety of applications that narrow communication gaps through images, videos, online hosting, and remote usability testing.
Executive Team
Product Management
Shane Lovellette, Camtasia Studio & Camtasia for Mac Product Manager
Shane Lovellette is the product manager for Camtasia Studio and Camtasia for Mac. Shane joined TechSmith in 2003 with over eight years of management and production experience in video and television production.
Shane helped TechSmith introduce Morae, the first all-digital solution that records and synchronizes user and system data for analyzing human-computer interaction. Under Shane's leadership, Morae became the gold standard for usability testing and user experience research.
Shane holds a bachelor's degree in television, radio, and film production from Syracuse University and a MBA from Michigan State University.
Shane resides in DeWitt, Michigan with his wife and two children.
Back to top
Teri Reblin, Web Presence Product Manager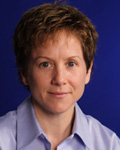 Teri Reblin joined TechSmith in 2006 and is the web presence product manager. In this role, Teri is responsible for ensuring a great experience and ongoing relationships with our customers through TechSmith's various websites and online store.
Previously, Teri was TechSmith's webmaster and creative services manager, where she directed the production of all TechSmith customer facing visual communication pieces. Teri has more than 20 years experience working in print and web design and project management. She worked on many large corporate accounts with EDS and many cities and municipalities with Capital Consultants, Inc.
Teri holds an Associate of Applied Arts in Graphic Design from Lansing Community College and a Bachelor of Business degree from Northwood University.

Teri lives in Lansing, Michigan with her daughter.
Back to top
Tiffany Wood, Snagit, Jing, & Screencast.com Product Manager
Tiffany Wood joined TechSmith in 2006 and is the Product Manager for Snagit, Jing, and Screencast.com. Tiffany is responsible for guiding the direction of these products to meet customer needs while also analyzing market trends. She works to maintain Snagit's position as the best-selling screen capture tool on the market.
Prior to her current role, Tiffany managed the technical communications team at TechSmith, where she guided a team of information developers who deliver world-class, innovative videos and documents that help our customers succeed. Prior to joining TechSmith, Tiffany was the technical publications supervisor at Johnson Controls where she managed a writing staff whose work resulted in a 10% increase in customer satisfaction levels.
Tiffany attended the Milwaukee School of Engineering and brings over 15 years of experience in technical communication and managements.
She lives in Bath, Michigan with her husband.
Back to top
Evangelism Team
Betsy Weber, Chief Evangelist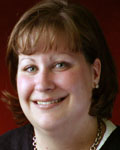 Betsy Weber joined TechSmith in 2000 and is the company's Chief Evangelist. With over a decade of experience in corporate training and product management, Betsy has worked on both the development and customer service side of delivering business applications.
Betsy leads the company's highly-acclaimed evangelism program where she collaborates with customers, industry experts, and technologists from all over the world.
Evangelism was part of TechSmith's culture and business practices long before it was widely called 'evangelism'. The ideology was always there due to the emphasis placed on the day-to-day interaction and conversations with customers and potential customers.
TechSmith's evangelism activities give us the opportunity to speak directly with customers on a daily basis about the capabilities they'd like to see in our products. This helps us update existing products to meet our customers' needs, as well as develop new products to meet their increasing demands.
Betsy also regularly posts on the TechSmith blog where she shares stories about how customers are using TechSmith's suite of software products in practical, unique, and innovative ways.
She is a member of the Global Word of Mouth Marketing Association (WOMMA), and the American Society for Training & Development (ASTD).
Betsy has been featured in numerous publications, including:
US News & World Report
Business Week Small Biz
BNET
Sales and Marketing Magazine
FastCompany.com
CNN Money
Marketing Profs
ClickZ
You can find Betsy on Twitter or at the TechSmith Twitter page.
Betsy holds a bachelor's degree in marketing and logistics management from Michigan State University and resides in Lansing, Michigan.
Back to top
Dave McCollom, Education Evangelist
Dave McCollom began at TechSmith as an IT specialist in 2006 before moving into his current role as education evangelist.
He works closely with users around the globe, specifically focusing on the educational markets. In his position, he conducts ongoing and direct conversations with customers in order to influence continuous product improvement. Dave's outreach to the educational community includes attending conferences both in the U.S. and abroad as well as visiting schools and classrooms for one-on-one and group training sessions with educators. Dave also continuously cultivates feedback via email, twitter, and instant messaging with current and prospective users.
Additionally, Dave oversees the TechSmith Educational Advisory Board, which is a vital component of product and educational market development. Dave works with the Educational Advisory Board and the development team to provide feedback on new and existing products and features through beta testing, webinars, and user focus groups.
Prior to working for TechSmith, Dave worked as a network administrator for Michigan State University, where he used TechSmith's Camtasia Studio to create user tutorials for various software applications and university technical systems. Dave is originally from Mt. Pleasant, Michigan. He moved to the Lansing area to attend Michigan State University, where he then received his bachelor's degree in business.
When Dave isn't recruiting new Snagit and Camtasia fans or updating the Education Community Blog, he enjoys playing tennis and cooking (especially on the grill). He currently resides in Holt where he is remodeling his first home and spending substantial time wandering around local home improvement stores.
Back to top
Anton Bollen, European Evangelist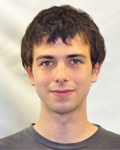 Anton Bollen joined TechSmith in 2003. In his current role as TechSmith's first European Evangelist, Anton is spearheading TechSmith's evangelism efforts by engaging users online through various social media channels as well as face to face at barcamps, trade shows, and visits.
Originally from Germany, Anton moved to the United States when he was in high school and stayed to complete his higher education. He started his TechSmith career as an intern in the shipping department, but quickly transitioned into the user assistance department as an Instructional Specialist. In this role, Anton became an expert in creating training videos, focusing mainly on the localization of training materials into German, French, Japanese, and Korean.
Anton authors TechSmith's German Visual Lounge blog, where he keeps readers up to date by posting TechSmith user stories, videos, product information, and more.
You can find Anton online at a.bollen@techsmith.com or on Twitter at http://www.twitter.com/techsmith_de and http://www.twitter.com/antonbollen.
Anton graduated from Michigan State University where he earned a bachelor's degree in interdisciplinary studies in sociology with a cognate of international relations, as well as a degree in German. Anton currently lives in Berlin.
Back to top