Store and Share Your Content Quickly
With Screencast.com, you can store and share the great content you've created. Send your captured images or videos directly to Facebook, Twitter, and more. Or, quickly share your captures through email or instant message via the embed code Screencast.com gives you.
Use Screencast.com with TechSmith products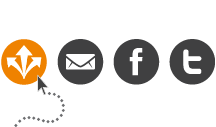 Jing and Snagit
Upload Jing and Snagit captures to Screencast.com with one click. Then, share your creations via the link Screencast.com creates automatically. Quickly send your link through email or post it to Facebook, Twitter, your blog, or anywhere.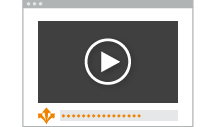 Camtasia
After creating a video, publish it to Screencast.com in the exact size and format you need. Next, share your video online with the link however you want. You'll have complete control over the privacy settings of your video.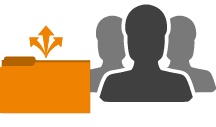 Morae
Conduct a UX study and record your subjects with Morae. Upload the testing sessions to a Screencast.com folder designated for that experiment. When you're ready, share the entire folder or just one session with UX teams and stakeholders.

Whether you're just getting started or want to learn more, we've got free tutorials for you.

If you need a little extra help along the way, don't worry. We have tech support available for you.
Get a Screencast.com account today!
2 GB of storage
2 GB monthly bandwidth
4 privacy options
Clear videos and images, every time