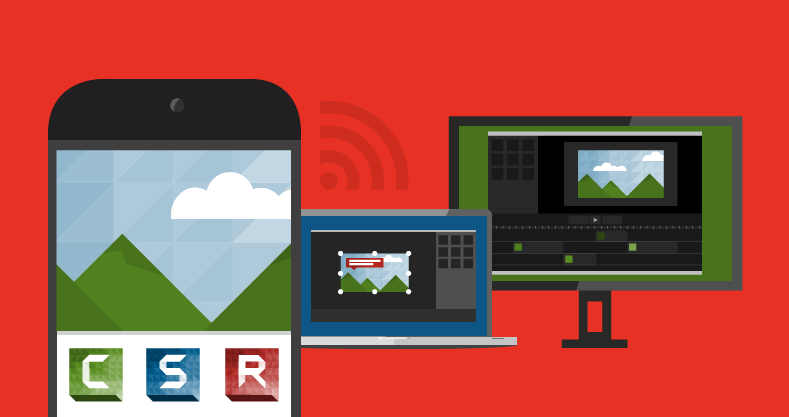 Create and Share Mobile Content
Get photos and videos from your mobile device to your favorite TechSmith desktop products. Import an existing photo or video, or capture something new using the app's built-in camera. Then, send your video to TechSmith Relay, or use the editing power in Snagit and Camtasia to create custom, shareable content.
Download TechSmith Fuse Today!
To make sure TechSmith Fuse is compatible with your TechSmith products, you'll need the
latest version of Snagit, Camtasia, or TechSmith Relay.
Download for IOS Download for Android Download for Windows
TechSmith Fuse lets you...


Capture On the Go
Collect images or videos for your projects with TechSmith Fuse's built-in camera. Pause at any time during recording to capture exactly what you need.


Enhance Your Captures
Send the images, videos, and screenshots you've gathered to Snagit, Camtasia, or TechSmith Relay for editing.


Share Instantly
Save time by uploading multiple images or videos directly from the Fuse camera or library.
Now on Fuse for Android and iOS, pauses are automatically displayed as stitches in Camtasia for videos that were paused on the TechSmith Fuse timeline.