About TechSmith Corporation
Founded in 1987, TechSmith Corporation provides practical business and academic software products that can dramatically change how people communicate and collaborate. TechSmith enables users to work more effectively wherever they may be, and ensures that the process of creating, sharing and collaborating around content is simple and intuitive so that others can learn from their knowledge.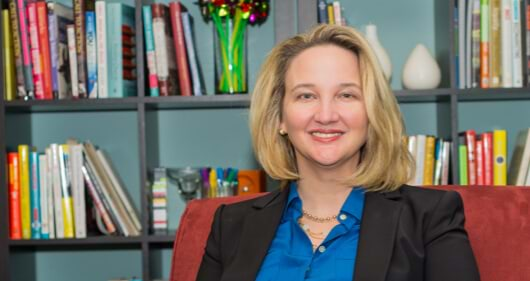 Wendy Hamilton
Chief Executive Officer
Wendy Hamilton serves as chief executive officer of TechSmith. She joined the company in October 2015 as executive vice president, and is focused on leveraging her more than 25 years of experience in product innovation, growth strategy and global leadership to expand the company's leading position in the visual communications space.
Prior to joining TechSmith, Wendy was the global head of life sciences at Thomson Reuters where she held P&L responsibility for one of three businesses within the IP&S unit. She became part of the Thomson Reuters team through its acquisition of Liquent, an Adobe Ventures technology startup. Previous to her 17 years in digital information publishing, she earned eight years of technology consulting experience from Accenture.
Wendy is a graduate of Haverford College with a broad background across strategy, technology, content and marketing. She is a values-first leader, and is committed to the practice of putting customers first.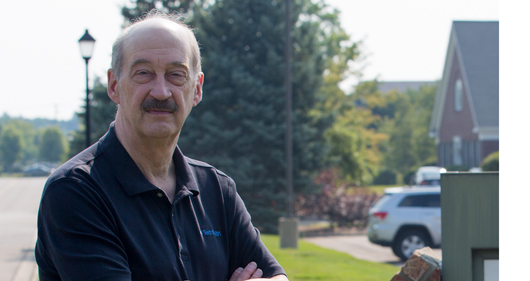 William Hamilton
Co-founder and Chairman of the Board
William (Bill) Hamilton is co-founder and Chairman of the Board at TechSmith. As Chairman of the Board, he is focused on TechSmith's strategic partnerships. He is also working alongside the company's executive leadership team to shape and drive the company's global product strategy.
Bill started his career as a programmer in the early 1970s after graduating from Michigan State University. He worked for nearly a decade for the State of Michigan managing the development of medical information systems. Before leaving for the private sector, he also managed the operations research section. In addition, Bill was a vice president at an entrepreneurial start-up where he led the PC development group that was responsible for creating PC-based tools for logistics and supply chain management.
When TechSmith was founded in 1987, it provided software development and consulting services to a broad range of regional and national clients. In 1991, the company launched the cornerstone of its product family, Snagit, and by 1994, Bill and his partners successfully pivoted the brand from a consulting to a software company.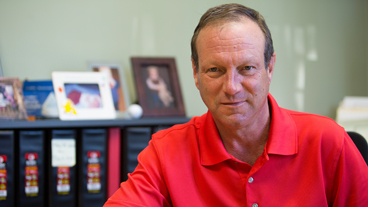 Donald Nourse
Vice President, Finance and Administration
Don Nourse is responsible for accounting, finance, logistics, risk management, property management, and purchasing. Some of the key challenges he has addressed include growing a small company without using outside financing and transitioning TechSmith into a more specialized and efficient corporation.
Prior to joining TechSmith in 1995, Don served as the controller of a human services agency and a construction company. He also worked in the hospitality industry and has even done some software development. He holds a bachelor's degree in accounting, a MBA in financial economics from Michigan State University, and he is a Certified Management Accountant.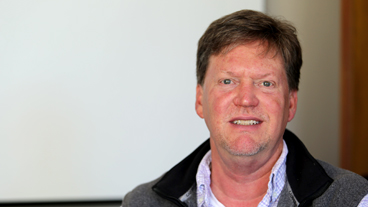 Dean Craven
Chief Technology Officer
Dean Craven joined TechSmith in 1995. He is responsible for leading the company's technical vision and guiding the company's technology development as well as leading the emerging products efforts at TechSmith, exploring how technology can meet users' needs in new ways. Dean has been instrumental in growing the software development department at TechSmith, starting as one of the early Snagit developers and leading the initial Camtasia development.
Dean holds a bachelor's degree in computer science from Michigan State University. Prior to joining TechSmith, Dean worked with Harris Computer Systems as a Unix kernel programmer, followed by embedded systems development with a small startup, and as a network administrator for Michigan State University.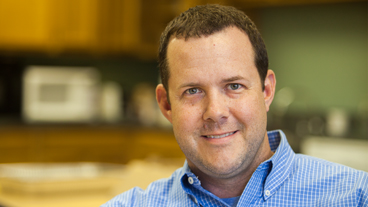 Tony Dunckel
Vice President, Market Solutions
Tony Dunckel is responsible for guiding business strategy and execution for TechSmith's software solutions. Additionally, Tony is responsible for managing Cloud Services and the Camtasia and TechSmith Relay product lines.
Prior to this role, Tony held roles as Vice President of Web and Enterprise Services and Product Manager with TechSmith. Tony first came to TechSmith in 1995 as a member of the development team before leaving to spend seven years working in other development and product management roles for two Fortune 500 companies – EDS and Fidelity National Financial. He then rejoined the TechSmith team as a product manager in 2002 and has continued to help TechSmith grow.
Tony holds a bachelor's degree in business information systems and a MBA from Central Michigan University.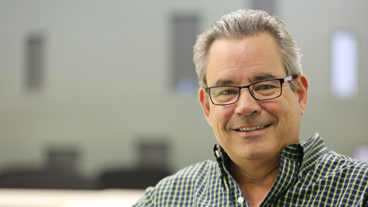 James Hidlay
Senior Vice President, Strategic Partnerships
Jim Hidlay joined TechSmith in 2002, working as TechSmith's Vice President of Sales and Business Development for over 10 years – giving him a range of experience with TechSmith's growth and representation in countries all over the world.
Currently he works to maintain ongoing, and build new, relationships with strategic partners that align with TechSmith solutions and meet the needs of our customers. By overseeing global partnership initiatives, Jim ensures that all efforts are coordinated to support TechSmith's short- and long-term goals.
Jim graduated from Michigan State University with a Bachelor's of Science in Packaging. Previously, he gained 15 years of experience in sales and management positions at IBM, Microsoft, and Siebel Systems.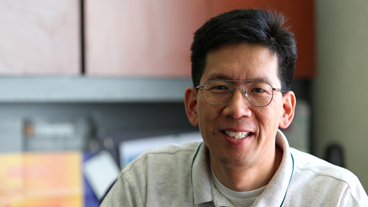 Dewey Hou
Vice President, Product Development
Dewey Hou joined TechSmith in 1990 and worked as a software developer and technical product manager until he was promoted to his current role as Vice President of Product Development.
Dewey is focused on improving product support both internally and externally at TechSmith. In this role, he is responsible for ensuring that technical support, user assistance services create successful customers whenever TechSmith products and services are used. He is also responsible for overall IT operations and the product development infrastructure.
Dewey holds a bachelor's degree in electrical engineering from Michigan State University.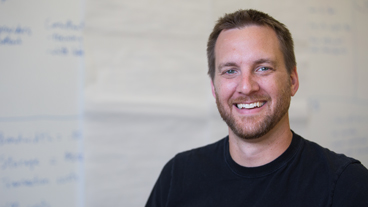 Tony Lambert
Chief Architect
Tony has been with TechSmith since late 2002, and is currently the Chief Architect. He works with the development and user experience teams to create cohesive solutions for TechSmith both in terms of technology and in terms of user experience.
Over the last 10 years, Tony has spent his time at TechSmith working as a Software Engineer for products like Camtasia Studio, Snagit, Morae, and Screencast.com before moving on to lead the development efforts for the TechSmith Relay and Cloud Services teams.
Tony attended Michigan State University where he received his bachelor's and master's degrees in computer science. Prior to working at TechSmith, Tony worked as a systems administrator and programmer for the U.S. Geological Survey's Water Resources Division.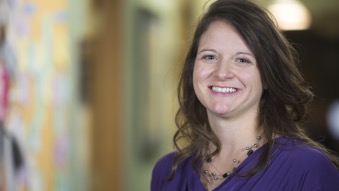 Amy Casciotti
Vice President, Human Resources
Amy Casciotti joined TechSmith in 1995 and has worked in Customer Service, Support, Sales, Accounting and Human Resources roles prior to becoming TechSmith's Human Resources Director.
Amy is focused on being an advocate for both the company and employees. She strives to ensure the company and staff have the skills needed to continue to move TechSmith forward and employee engagement. She is also a customer advocate, ensuring TechSmith does right by their customers both internally and externally.
Amy is a graduate of Michigan State University. In her free time, she enjoys spending time with her husband and three kids, traveling to warm places, and being involved with TechSmith Community Relations.
Trademark Information
All-In-One Capture, Camtasia, Camtasia Relay, Camtasia Studio, Coach's Eye, Coach's Eye +, DubIt, EnSharpen, Enterprise Wide, Jing, Knowmia, Morae, Rich Recording Technology (RRT), Screencast, Screencast.com, ScreenChomp, Show The World, SmartFocus, Snagit, TechSmith, TechSmith AppShow, TechSmith Fuse, TechSmith Loop, TechSmith Relay, TechSmith Screencast, TechSmith Smart Player, and TSCC are either registered marks or marks of TechSmith Corporation in the U.S. and/or other countries. This list is not a comprehensive list of all TechSmith Corporation marks. The absence of a name/mark or logo in this notice does not constitute a waiver of any intellectual property rights that TechSmith Corporation has established in any of its product, feature or service names/marks or logos. All other marks are the property of their respective owners.