About
Company History
Based in Okemos, Michigan, TechSmith provides over 180 countries around the world with screen capture and recording software for individual and professional use. We've made it our goal to give you tools that work just like you do, across multiple devices and locations.
Our desktop products, such as, Snagit, Camtasia, TechSmith Relay, and Morae, make it easy to create compelling, polished content you can share with anyone. Paired along with our mobile apps and integrations we're helping people collaborate and share across different devices and make sure you can be productive wherever you are.
By constantly listening to customers and innovating new ways to solve technology challenges, TechSmith has moved to the front of the visual communication field. Now more than 200 employees strong, TechSmith develops a variety of applications that narrow communication gaps through images, videos, online hosting, and remote usability testing.
TechSmith has always helped you make great images and videos to communicate your ideas. Now we're making a new commitment: to help you collaborate and share across your different devices and make sure you can be productive wherever you are.

Executive Team
William Hamilton, President
Bill Hamilton started his career as a programmer in the early 1970s after graduating from Michigan State University. He worked for nearly a decade for the State of Michigan managing the development of medical information systems. Later, he managed the operations research section before leaving for the private sector. From 1982 to 1985, he was a vice president at an entrepreneurial start-up. He led the PC development group that was responsible for creating PC-based tools for logistics and supply chain management.
After working as a consultant for several years, Hamilton co-founded TechSmith in 1987. Initially TechSmith provided software development and consulting services to a broad range of regional and national clients. While Hamilton and his partners worked as consultants, they began actively developing software with the hopes of eventually leaving the consulting business. With hard work and persistence, TechSmith was able to complete the transition from a consulting to a software company by 1994.
TechSmith's first important software product, Snagit, was first introduced in 1991 and continues as a cornerstone of the company's product family today. Since then, Hamilton and his team have developed a full portfolio of products used by businesses, government and educators around the world, including Snagit, Jing, Camtasia Studio, TechSmith Relay, Morae, and Screencast.com.
Kate Cansfield, Director, Global Sales
Kate came to TechSmith in 2008 and is currently responsible for the strategy and execution of TechSmith's sales efforts throughout the world.
During her time with TechSmith Kate has worked as a Business Development Manager, Sales Manager for the Global Enterprise Sales Team, and Director of Global Web Properties and Ecommerce at TechSmith before moving into her current role.
Throughout her career, Kate has held positions in sales, marketing, public relations, and product management. Prior to working for TechSmith, she worked for Thomson Reuters in their Professional Software and Services division and at a software startup. Kate is a graduate of the University of Michigan.
Tony Dunckel, Vice President, Market Solutions
Tony Dunckel is responsible for guiding business strategy and execution for TechSmith's software solutions. Additionally, Tony is responsible for managing Cloud Services and the Camtasia and TechSmith Relay product lines.
Prior to this role, Tony held roles as Vice President of Web and Enterprise Services and Product Manager with TechSmith. Tony first came to TechSmith in 1995 as a member of the development team before leaving to spend seven years working in other development and product management roles for two Fortune 500 companies – EDS and Fidelity National Financial. He then rejoined the TechSmith team as a product manager in 2002 and has continued to help TechSmith grow.
Tony holds a bachelor's degree in business information systems and a MBA from Central Michigan University.
Dean Craven, Chief Technology Officer
Dean Craven joined TechSmith in 1995. He is responsible for leading the company's technical vision and guiding the company's technology development as well as leading the emerging products efforts at TechSmith, exploring how technology can meet users' needs in new ways. Dean has been instrumental in growing the software development department at TechSmith, starting as one of the early Snagit developers and leading the initial Camtasia development.
Dean holds a bachelor's degree in computer science from Michigan State University. Prior to joining TechSmith, Dean worked with Harris Computer Systems as a Unix kernel programmer, followed by embedded systems development with a small startup, and as a network administrator for Michigan State University.
James Hidlay, Senior Vice President, Strategic Partnerships
Jim Hidlay joined TechSmith in 2002, working as TechSmith's Vice President of Sales and Business Development for over 10 years – giving him a range of experience with TechSmith's growth and representation in countries all over the world.
Currently he works to maintain ongoing, and build new, relationships with strategic partners that align with TechSmith solutions and meet the needs of our customers. By overseeing global partnership initiatives, Jim ensures that all efforts are coordinated to support TechSmith's short- and long-term goals.
Jim graduated from Michigan State University with a Bachelor's of Science in Packaging. Previously, he gained 15 years of experience in sales and management positions at IBM, Microsoft, and Siebel Systems.
Tony Lambert, Chief Architect
Tony has been with TechSmith since late 2002, and is currently the Chief Architect. He works with the development and user experience teams to create cohesive solutions for TechSmith both in terms of technology and in terms of user experience.
Over the last 10 years, Tony has spent his time at TechSmith working as a Software Engineer for products like Camtasia Studio, Snagit, Morae, and Screencast.com before moving on to lead the development efforts for the TechSmith Relay and Cloud Services teams.
Tony attended Michigan State University where he received his bachelor's and master's degrees in computer science. Prior to working at TechSmith, Tony worked as a systems administrator and programmer for the U.S. Geological Survey's Water Resources Division.
Dewey Hou, Vice President, Product Development
Dewey Hou joined TechSmith in 1990 and worked as a software developer and technical product manager until he was promoted to his current role as Vice President of Product Development.
Dewey is focused on improving product support both internally and externally at TechSmith. In this role, he is responsible for ensuring that technical support, user assistance services create successful customers whenever TechSmith products and services are used. He is also responsible for overall IT operations and the product development infrastructure.
Dewey holds a bachelor's degree in electrical engineering from Michigan State University.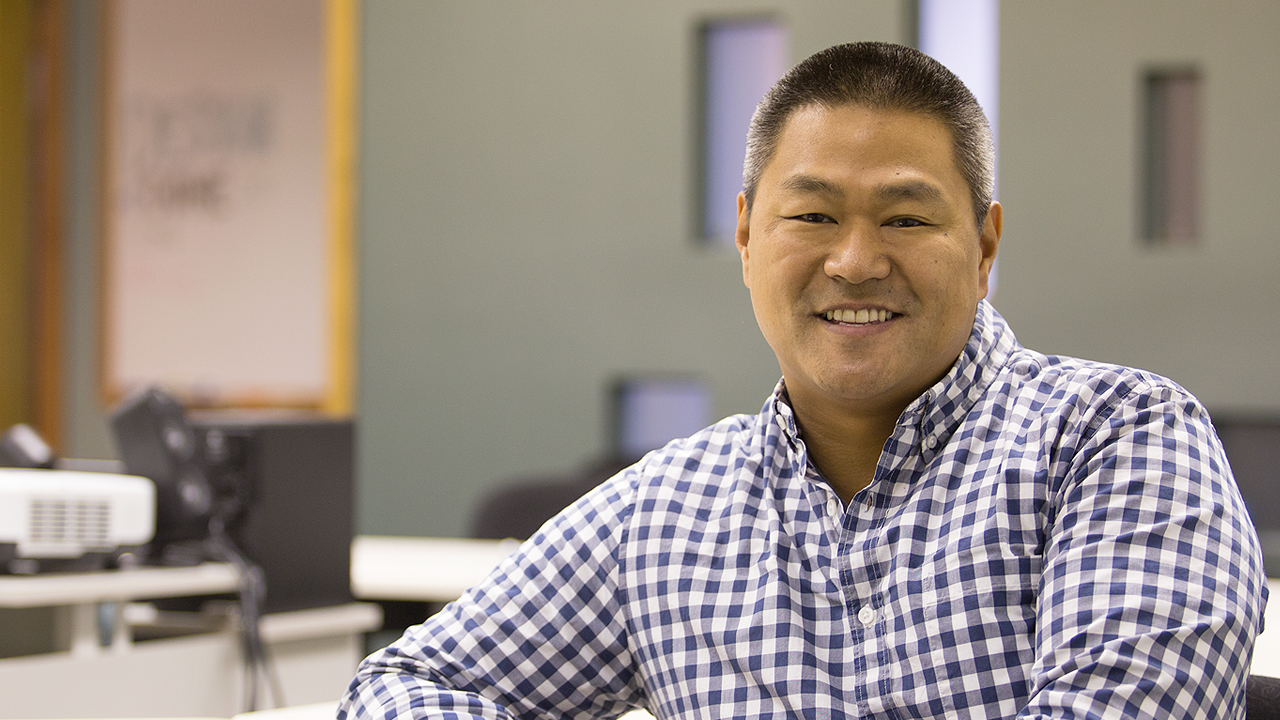 Luke Miller, Director, Marketing
Luke Miller joined TechSmith in 2011. He served in various roles in Marketing and innovations teams around the company prior to assuming his current position as Director of Marketing.
Previous to his career at TechSmith, Luke spent nearly ten years working in management and director roles in Legal Marketing at multiple Chicago-based law firms. He also worked with the Chicago Wolves, a professional hockey team. Luke received his Bachelor's degree in Marketing and Business Administration from Western Michigan University's Haworth College of Business.
In his free time, Luke is a volunteer coach for the 4th and 5th grade football teams for the East Lansing Junior Trojans football program.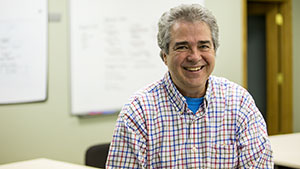 Doug O'Brien, Director, Strategic Business
Doug O'Brien joined TechSmith in December 2009. He is responsible for increasing market share and growing revenue in strategic markets by helping new and existing TechSmith customers and partners achieve their business goals.
Prior to joining TechSmith, Doug worked as a Senior Director at SAP. An executive with over 20 years of experience, Doug has also contributed to the success of other world-class organizations including Siebel Systems, Hyperion Software, and Xerox. Doug received his bachelor's degree from La Salle University and his teaching degree from Kean University.
Donald Nourse, Vice President, Finance and Administration
Don Nourse is responsible for accounting, finance, logistics, risk management, property management, and purchasing. Some of the key challenges he has addressed include growing a small company without using outside financing and transitioning TechSmith into a more specialized and efficient corporation.
Prior to joining TechSmith in 1995, Don served as the controller of a human services agency and a construction company. He also worked in the hospitality industry and has even done some software development. He holds a bachelor's degree in accounting, a MBA in financial economics from Michigan State University, and he is a Certified Management Accountant.
Innovation Strategists
The Innovation Strategist team is responsible for developing a deep understanding of our customers and their organizations in order to help shape the future development of TechSmith products. Troy, Cait, Dave, and Jason spend their days connecting with customers - listening to their stories, observing their work, and connecting ideas across TechSmith's various markets. They then collaborate with other teams within TechSmith to develop better solutions for our customers.

Troy Stein, Senior Innovation Strategist
Troy Stein joined TechSmith in 2002. He has held various roles as Product Manager for Camtasia, Camtasia Relay, Ask3 and Solution Architect before assuming his current role as Senior Innovation Strategist.
Troy holds a Bachelor's degree in Psychology from Brigham Young University, and a MBA from University of Michigan's Ross School of Business.
He is a father of five, as well as a passionate soccer player and coach.

Dave McCollom, Innovation Strategist
Dave McCollom joined TechSmith in 2006 as an IT specialist. He was then an Education Evangelist before assuming his current role as an Innovation Strategist.
Dave holds a Bachelor's degree in Business and a Master's degree in Educational Technology, both from Michigan State University.
He is passionate about cooking, beer, and cooking with beer. His favorite place on earth is the Lake Huron shore of Northern Michigan. If money were no object, Dave would have no cabinets in his kitchen, just a bunch of dishwashers.
Evangelists
Evangelism has been a part of TechSmith's culture and business practices long before it was widely called "evangelism." The ideology was always there due to the emphasis placed on the day-to-day interaction and conversations with customers and potential customers.
TechSmith's evangelism activities give us the opportunity to speak directly with customers on a daily basis about the capabilities they'd like to see in our products. This helps us update existing products to meet our customers' needs, as well as develop new products to meet their increasing demands.
Betsy Weber, Chief Evangelist
Betsy Weber joined TechSmith in 2000. With over a decade of experience in corporate training and product management, Betsy has worked on both the development and customer service side of delivering business applications.
Betsy leads the company's highly-acclaimed evangelism program where she collaborates with customers, industry experts, and technologists from all over the world. She is a member of the Global Word of Mouth Marketing Association (WOMMA), and the American Society for Training & Development (ASTD).
Betsy holds a bachelor's degree in marketing and logistics management from Michigan State University and resides in Lansing, Michigan.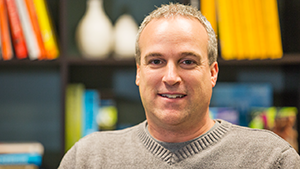 Ryan Eash, Education Evangelist
Ryan Eash joined TechSmith in 2007 as an Instructional Designer and Trainer before moving into his Evangelist role in 2013.
Ryan works with and supports educators using TechSmith products. He engages with educators through social media, attending conferences, and school visits to learn more about how they use our software, and how our products could improve.
He earned his bachelor's degree in elementary education from Indiana University and his master's in instructional technology from East Carolina University. Before joining TechSmith, Ryan spent 10 years as an educator teaching students ranging from 2nd grade to the college level.
Anton Bollen, European Evangelist
Anton Bollen joined TechSmith in 2003. In his current role, he is spearheading TechSmith's evangelism efforts in Europe by engaging users online through various social media channels as well as face-to-face at barcamps, trade shows, and visits.
He started his TechSmith career as an intern in the shipping department, but quickly transitioned into the user assistance department as an Instructional Specialist. In this role, Anton became an expert in creating training videos, focusing mainly on the localization of training materials into German, French, Japanese, and Korean.
Anton graduated from Michigan State University where he earned a bachelor's degree in interdisciplinary studies in sociology with a cognate of international relations, as well as a degree in German. He lives in Berlin.
Trademark Information
All-In-One Capture, Camtasia, Camtasia Studio, Camtasia Relay, Coach's Eye, DubIt, EnSharpen, Enterprise Wide, Expressshow, Jing, Morae, Rich Recording Technology (RRT), Snagit, Screencast.com, ScreenChomp, Show The World, SmartFocus, TechSmith, TechSmith and T Design logo, TechSmith Fuse, TechSmith Relay, TSCC, and UserVue are marks or registered marks of TechSmith Corporation. Other trademarks and registered trademarks are the properties of their respective companies. The absence of a name, mark or logo in the above list does not constitute a waiver of any intellectual property rights that TechSmith Corporation has established in any of its product, feature, service names, marks or logos. ©2014 by TechSmith Corporation. All rights reserved.