What's New in Snagit for Windows
With Snagit 11 for Windows, you can record screen videos, enhance your images, work efficiently, and share to even more destinations. See what's new in Snagit for Mac.
Still using Snagit 10? Upgrade to Snagit for Windows 11 today!
Top New Features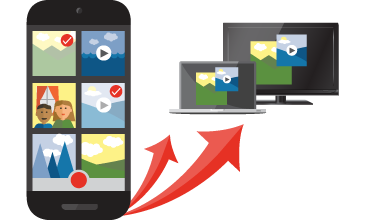 TechSmith Fuse
Get photos and videos from your mobile device straight into Snagit with TechSmith Fuse. Import an existing photo or video, or capture something new using the app's built-in camera. Then, use the editing power in Snagit to create custom, shareable images.
Watch Video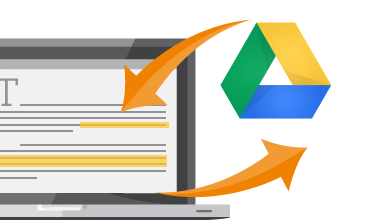 Google Drive
Our new Google Drive integration lets you upload your images and videos into Google Drive to give your viewers access from any web browser or mobile device. You can also import files into Snagit instantly from Google Drive.
Watch Video
More Capture Options
Your capture is just a click away.

OneClick
Quickly capture what you need, when you need it. No matter what program or browser you're using, Snagit OneClick stays on top of your current window - always available when you need it. Get instant access to image and video capture tools, hotkeys, capture profiles, and the Snagit Editor. Always ready when you are, OneClick lets you instantly capture anything on your screen.
Communicate clearly.

Video Capture
Don't confuse your audience by trying to explain a complex idea with only words. Instead, show them with video! Easily create screen videos for demos or quick reviews, and share them with anyone, anywhere. Plus, Snagit now records system audio automatically, so you'll be able to capture sound from your computer, such as a YouTube video, during a recording without any extra effort.
Enhance Image Captures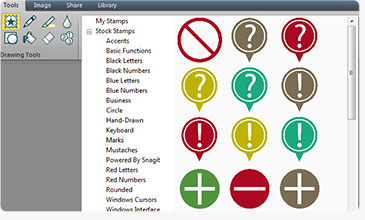 Grab their attention.

New Stamps
Highlight and emphasize important parts of your screen captures by using newly designed stamps that make you look more professional. Get them straight from Snagit, and download more here!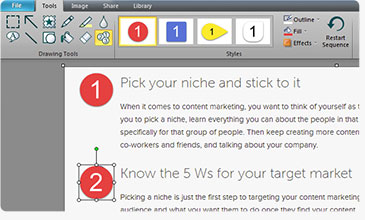 Highlight your steps.
Step Tool

There's now a quicker way to highlight a series of steps in Snagit. Each click applies the next number in the series. And sizes and styles will stay the same so you can easily keep a consistent look to your projects.
No more guessing.

Easier Resizing & Paste from Clipboard
Whether you resize by pixels, inches, centimeters, or percentage, it's easier than ever to edit the size of your capture. Simply copy and paste from within Snagit, and the canvas will automatically resize to the right size for your capture.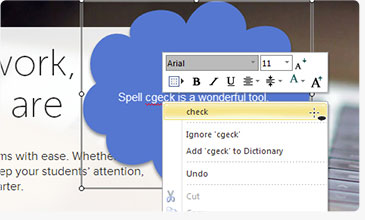 Create error free callouts.

Spell Check
Never misspell a word in your screenshot again. Snagit will tell you what you've spelled wrong and help you make callouts without any mistakes.
---
Save, Share, or Send
Efficiently share your images and videos.

New Outputs
Save, share, or send your image and video captures to anyone with a variety of outputs. Easily send your image captures to the usual lot, or now share to Facebook, Twitter, and Evernote too. When you're done recording or capturing a screen video, you can choose to send your video to Camtasia Studio for editing or Screencast.com, YouTube, FTP, Facebook, or Twitter for easy sharing.
---
Looking for Snagit on Mac?
Snagit is available for both Windows and Mac users! Just download Snagit and choose your platform. It's that simple.