TechSmith Relay for Lecture Capture
"The ability to add videos with lectures, lab activities, hands-on demonstrations and so much more into our Blackboard course shells allows our students the opportunity to refer to the videos, where they can pause and play as needed to meet their learning needs."
—Julie Lyon, Program Coordinator, Odessa College
Proven Lecture Capture Software That Gets Results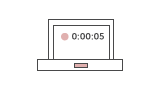 Focus on teaching with our set it and forget it recorder
TechSmith Relay allows faculty to spend their class time teaching without interruption. Our lecture capture software works completely in the background, recording their computer screen and automatically sending finished recordings to the cloud. All it takes is just three clicks of the mouse, and then instructors can teach as they normally would.
Access your video content when you need it
TechSmith Relay recordings are all stored in the cloud, so everyone with an account and an internet connection can always access them. Students can watch recorded lectures and take quizzes on their own devices, and since TechSmith Relay integrates with Azure Active Directory, they'll only have to log in once.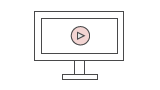 Integrate our lecture capture system with your current LMS
TechSmith Relay works within your current workflow, not around it. Whether your campus uses Blackboard, Canvas, Schoology, or something completely different, we'll work with you to ensure your instructors and students will be able to use TechSmith Relay seamlessly.
Automate high-quality lecture capture in any classroom
TechSmith Relay's collaboration with Matrox now offers hands-off capture and scheduling. Use the Matrox Monarch LCS to capture from up to two sources and share videos automatically to TechSmith Relay. It's easy to install in your clients classrooms, and supports high-quality cameras. The Scheduler can automatically start and stop recording, then send the video directly to Relay, without the need for instructor input.
Simple and affordable lecture capture hardware
Seamless integration with TechSmith Relay
Get the Complete Lecture Capture System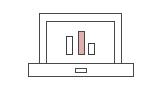 Gain valuable insights from analytics
Give instructors the ability to easily monitor whether recorded lectures are getting the traction they need. With TechSmith Relay's user-friendly analytics, it's simple to see who has watched recordings and how much of each video they viewed.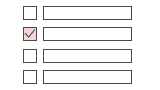 Give students the tools they need to excel in courses
Using course capture is a great way to create study tools for students. TechSmith Relay gives instructors the ability to make recordings even more effective by easily adding quizzes and comprehension questions that students can use to test their knowledge and prepare for exams.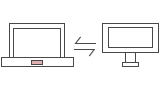 Keep courses running even when absences happen
Never miss a lecture due to sickness or weather. Since TechSmith Relay isn't tied to the lectern, instructors can record lessons from home and send them to students remotely. Plus, absent students can review material to catch up from lectures they missed.