TechSmith Outside the Office
Community Involvement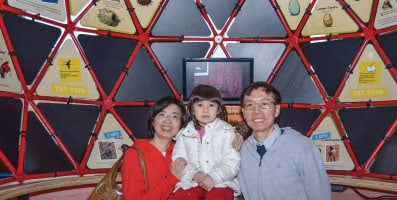 TechSmith believes in supporting STEM education for everyone. We support local science centers, allowing them to build custom exhibits unique to Michigan, fund summer science camps, as well as GO (girls only) camps, and making sure everyone in our community has the opportunity to learn more about science and technology.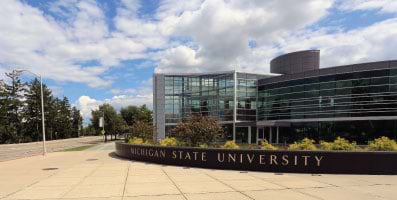 To help craft the next generation of STEM employees, we sponsor capstone classes at MSU to give future developers the opportunity to work on real world problems. We also sponsor STEM camps for high school students, incoming freshmen, and women. Additionally, we work with universities' career service networks to help coordinate internships with students interested in business.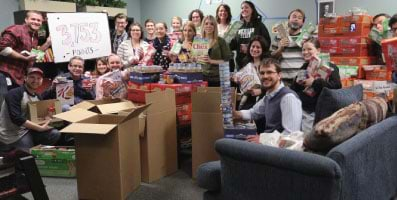 Giving Back and Sponsorships
TechSmith also gives back by supporting robotics teams around the state and sponsoring employee participation in local charity races. We host food drives, animal supply drives, and hold various activities for giving back around the holidays.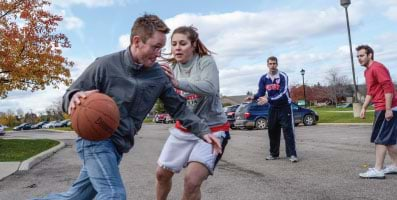 Have a sport you want to try? Chances are we've got a team for that. With group walks and bike rides, plus teams for softball, dodgeball, soccer, basketball, and volleyball, TechSmithies burn off their extra energy together.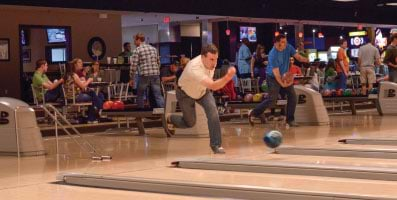 We hold events at least once a month to get out of the office and enjoy each other's company. We've done everything from catching a Detroit Tigers game to holding bonfires, line dancing parties, shooting some laser tag, and super sleuthing on a murder mystery train ride. And not all events are adults-only, some of them (like painting pottery, summer picnics, or trick or treating) are family-friendly!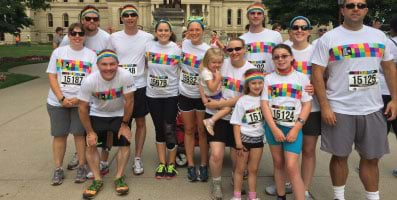 TechSmithies are a creative bunch of folks. We've got hobbies of all kinds, and we love to share. Anyone can start a club or group to find like-minded individuals. In fact, we already have groups for board games, video games, makers, rock climbing, cooking, knitting, book clubs, and more. Plus, TechSmithies participate in all sorts of professional groups like the Capital Area IT Council, Grand River Connection, and Michigan Technology Network.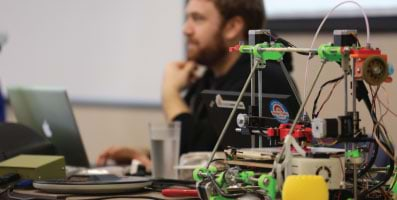 Lunch and learns are just what they sound like: quick sessions during your lunch hour to explore topics you wouldn't usually have time for during the workday. Learn cool stuff like how to use a 3D printer, or brush up on professional skills like networking all on your lunch break, all for free.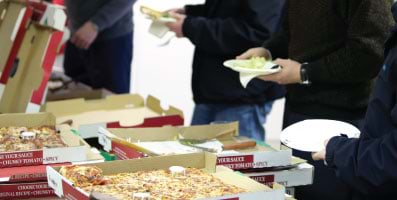 But, will there be food? At TechSmith, that's not a question you'll ever have to ask. We like our employees to be happy and well fed. What that means is free snacks and drinks in all the break rooms, catered lunches every Friday, and refreshments at most of our events.