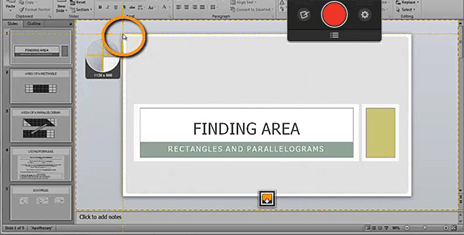 Create one-take video lessons
With just a few clicks, create engaging video lessons for your students. Narrate as you go. Share videos securely with just one person or your entire class. Students can re-watch lessons to master concepts. You can even make how-to videos for fellow educators, flip your classroom, and more.
Watch: Turn your PowerPoint Lessons into videos Windows | Mac
Learn more: My First Flip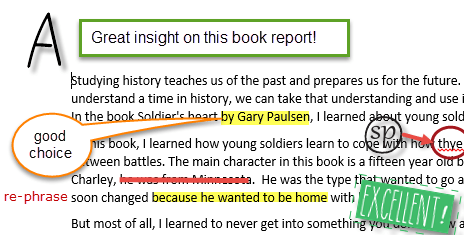 Grade assignments and narrate feedback
Why use a red pen when it's easier with Snagit? Mark up assignments right on your computer using Snagit's drawing tools, stamps, and callouts. Narrate comments on papers, projects, and more. Students will love your personalized feedback and being able to hear your voice.
Learn how: A Better Way to Grade
Step-by-step tutorial: Windows | Mac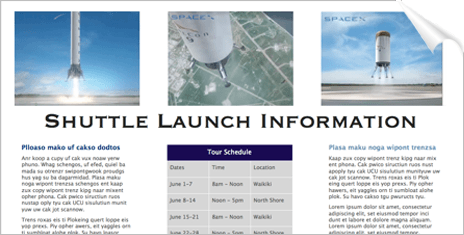 No more boring, copy-machine handouts! Easily make colorful visual course materials with screenshots of documents, the web, and more. Add your own notes and drawings. Put your captures into Word, PowerPoint, and more, then print out or share electronically.
Create handout graphics from a video: Windows | Mac
What teachers and students are saying

"Snagit is a great little tool. I can record whatever's on my screen, including my webcam. I think it gives it that human element, where you can see the person talking to you and not just hear the voice."
Rob Z., middle school teacher

"Since he's been gone we've had a lot of subs, but we're still able to watch the videos, so it's just like he's still in class."
Joshua Cheston, on watching Snagit video lessons
Flexible, to grow with your teaching goals
Get started with step-by-step instructions and resources you can access anytime. Or, see more Snagit features.
Get Snagit for your campus or school
Get an education discount for individual teachers up to an entire school, district, or university.