YouTube now has 1.9 billion (with a 'b' ! ) monthly, active users. Learning and educational content alone drives over a billion views a day on YouTube.
Whether you're a small business, an educator, or an entrepreneur looking to teach your audience, YouTube is a must-go spot to host your learning video content. That includes product videos, how-to videos, tutorial videos, or educational lessons.
If you're still mulling over YouTube as a learning tool, consider these facts:
Create Professional Looking YouTube Videos Today
We teamed up with YouTube Expert Nick Nimmin to create five free essential motion graphic templates for Camtasia that will make your videos stand out.
Why should you use YouTube for learning content?
If you're a small business or educator developing a training content strategy, is YouTube worth the time and effort?
Absolutely. Now is the perfect time to start using YouTube or refresh your current YouTube channel.
Let's dive in.
1. YouTube is investing in educational and DIY content
Since the beginning, YouTubers have been making how-to and educational content.
YouTube has now officially made this type of content a priority.
The Google-owned company announced in October that they'll be putting $20 million into their education platform.
In July, YouTube officially announced an initiative to support knowledge sharing on their platform.
Here are their three core pillars:
Improve the learning experience on YouTube
Support educational creators
Expand support for learning partners
This is a major step for YouTube, and it gives learning-based content creators better resources to make money off of their videos.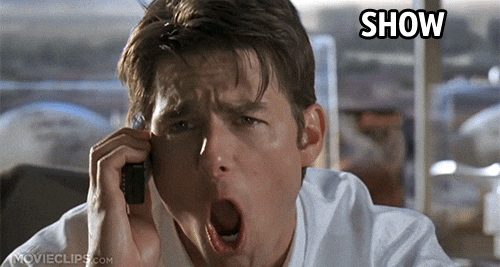 YouTube also launched a new channel, YouTube Learning, where they'll curate content like "tutorials, DIY videos, explainers, and skill-based playlists."
"The potential of our creators to enhance education and learning is incredible," YouTube CEO Susan Wojcicki said about the new initiative, "so we're going to do more to take advantage of the massive, modern-day video library that YouTube has become. That includes working with our educational creators to bring more of their content to the platform as well as expert organizations like Goodwill to provide and feature even more high-quality job skills videos on YouTube."
The company also set up a Learning Fund to support learning-based creators on YouTube.
So far, they've announced funding for education-based YouTubers like TED-Ed and Hank and John Green's Crash Course.
At this point, it's unclear how much of the $20 million they are giving away to these creators, but it seems like a positive sign going forward.
So what does this all mean?
Think of your own experience. If you are having trouble with something or want to learn a new topic, do you gravitate toward a great online video or a wordy blog post?
This is the same internal discussion your audience is most likely having around your content. If you create tutorial or how-to type content YouTube is a natural spot for you to add videos.
According to a new Pew research study that surveyed over 4,500 Americans in 2018, 87 percent of users said that YouTube is important for helping them figure out how to do things they haven't done before.
Viewers swarm the site every day to learn new things and you can be there to help them with the relevant knowledge.
Your YouTube videos will help your audience:
Accurately remember the information
Easily learn complex processes
Better understand difficult topics
If you want to learn how to quickly create learning content on YouTube, click here.
2. YouTube + Google = unmatched discovery
It may have been a curious move at the time when Google bought YouTube in 2006, but now the merger has created the greatest one-two punch on the internet. Google is the world's largest search engine. YouTube is number two.
Have you noticed more videos popping up in your search results?
Google processes 3.5 billion searches per day, and many how-to based searches now include YouTube videos directly in the Google search engine result.
These videos show up for all sorts of searches. Simply type in "how to fix my fridge" or "how to change spark plugs" and Google will give you the top YouTube videos based on your search.
Take a look:
If you create learning content, how-tos, or tutorials YouTube gives you a powerful tool in your toolbox.
We've seen great success with this type of content at TechSmith. Rather than just create a blog post or tutorial on a subject, we also create videos and post them on YouTube.
When you show up in both places, you give users even more options to view your content. In this case, maybe they just want to watch a video rather than read an in-depth blog post.
Either way, you give your content more discoverability by putting it on YouTube.
3. It's easier than you think
YouTube is free. So why not take advantage of it? If you've been putting it off there's no reason not to start, even if you start small.
There a lot of great resources out there for creating an awesome YouTube channel. The biggest hurdle beyond initial set up is figuring out what to create videos about.
Again, I want to encourage you to just start.
3 steps get started on YouTube
Step 1. Audit
One of my favorite hacks for creating new content is to look at what is already working and repurpose it. For me, I usually start by looking at our most popular blog posts or tutorials and go from there.
It can be daunting when you think about creating video content, but it doesn't have to be. Take the areas you are already an expert in and create video content around those ideas.
You may already have an entire library of tutorials on your website or blog. Simply upload those to YouTube and see if you can expand your audience.
Step 2. Research
The internet is full of great SEO tools to research topics and keywords, but I'll show you a simple way to do this for free, without any tools.
In this example let's say I'm a personal finance blogger. I already have a great post on creating a budget in Excel, and now I want to create a video for it.
Once you have some topics to repurpose, head over to Google and simply type in your first term.
In this case: how to create budget in excel.
After you complete your search, you'll start to see what your opportunity is like.
BINGO. This search result not only has a video carousel, but it also features a Suggested Clip at the very top of the page. This represents a great opportunity to create video content and have it show up on Google.
When you see multiple video results for a given search term that is a very good sign. It not only means that Google sees value in that type of content, but also that users find it valuable and click on it.
Next, I'd suggest heading over to YouTube and doing the same thing. Watch a few of the videos and make sure your content hits all the points of the top ranking videos.
Step 3. Create a quick how-to video or screencast
Screencasting is a great way to share your knowledge with others. I find it's a helpful way to get started since you can focus your video on your screen rather than on your face. If you can walk someone through a presentation, you can create a screencast.
Script
If you already have a blog post for this topic, I'd suggest writing a basic script based off of the original post. It doesn't have to be elaborate. A simple outline will help you talk through your points.
Record your desktop
Pick your favorite screen recorder and walk through your script as you record your desktop. This can be as simple or complex as you want to make it. You can record webcam to give it some personality, create an intro, add music, or simply hit record and share it out.
Upload
If you're using Snagit or Camtasia to create your screencast you'll have the option to share directly to YouTube from within the product.
Or you can upload videos from the YouTube platform.
However, you want to create your videos is totally up to you. The idea is to start small and build from there.
Once you upload your video, there a few simple steps to optimize your video on YouTube. For more information on getting your videos to show up on YouTube search, check out Brian Dean's video on How to Rank #1 on YouTube:
Make your first YouTube video
Thanks for reading this post. It's been great to walk through YouTube for learning. If you create educational or DIY content now is the perfect time to add videos to YouTube.
If you need help creating your first video, check out TechSmith Academy. It's packed with video courses and expert tips to help you get started.