Share Your Video

When you are ready to share your video with others, click the Share button below the video on the watch page.

Send a Link to Your Video

On the Link tab, click the Copy button to copy the URL to your clipboard. Paste the link into the location to share with others such as in an email or course syllabus. When a user clicks the link, it opens in a web browser window. Viewers can see the media, title, and description.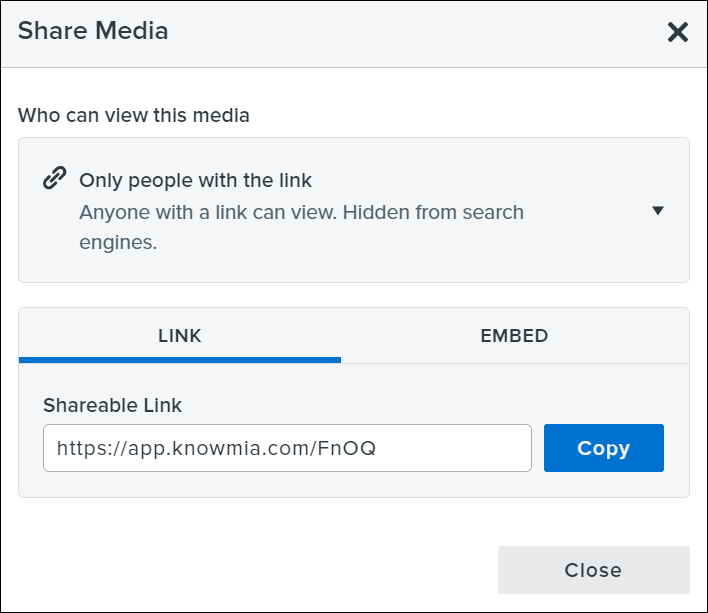 Embed Your Video in an LMS or Personal Website

Use the embed code to allow viewers to watch a video right on a website or Learning Management System (LMS). On the Embed tab, enter the target dimensions for the video size into the Width and Height fields. Click the Copy button to copy the embed code to your clipboard. Paste the embed code into the HTML source code for your website or LMS.