Customer Experience Labs Conducts E-Commerce Focus Groups Using Morae
Overview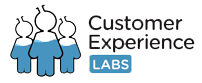 The objective of Customer Experience Labs (CXL) was to evaluate a new section of a website for one of the world's largest computer manufacturers. The new section is aimed to help consumers learn about that company's new technologies. The company wanted to make sure the content resonated with consumers, and that it was both intuitive and concise. CXL was engaged early in the development cycle to make sure costly content revisions and design changes were found before the new site section was formally developed.
To meet these goals and objectives, CXL moderators and user experience experts engaged in real-time focus groups, scheduled throughout the U.S. Often times, the company uses in-person focus groups to gather customer feedback and deliver deep insights on how a particular audience thinks and feels about a brand, product, or service.
The e-Commerce Focus Group Challenge
As participants' expressions and comments are a standard part of any focus group, it was critical that CXL also capture what the participants were responding to. In this case, the website content presented on a large screen had to be synchronized with participant comments and reactions. Otherwise, decision makers and stakeholders who couldn't be present for the focus groups wouldn't get a clear picture of what was really happening. As a result, the findings would lack context and provide less direction.
Moreover, the solution would need to be portable to support a three-day, three-city focus group tour with over 60 participants. In each of the three cities, the focus group environment was typical of most lab settings, with a one-way mirror, standard video cameras and a table with chairs for the moderator and participants. All that CXL needed to supply was a laptop and a web camera (and some duct tape).
Morae Offers the Solution
Businesses, market research firms and academic researchers can affordably conduct usability, product design, prototype, hand-held, hardware and focus group testing with Morae. They can also gain qualitative market data and educational research. In the lab or in the field, the flexibility, ease of use and richness of Morae quickly turns the customer experience into understandable and actionable results.
By using Morae, CXL was able to capture the total focus group experience by recording the participants' reactions, facial expressions, body language and verbal remarks. At the same time, the website content being reviewed had to be in complete synchronization. This was important to ensure decision makers back at the company's headquarters could clearly see what participants were looking at and reacting to. This helped them quickly validate, or make changes to, the content with confidence.
Since its launch in March 2004, Morae has become the gold standard for some of the most popular web destinations, industry-leading software providers, leading research universities and usability professionals worldwide. Powered by TechSmith's patented Rich-Recording Technology (RRT), Morae offers superior functionality, greater flexibility, faster implementation and considerable cost savings. With Morae, qualitative market researchers can affordably conduct focus groups, in depth interviews and ethnographic studies.
And because Morae is a highly portable solution, CXL consultants are able to conduct focus groups, usability tests and the many other market research and customer experience studies they offer clients across their primary client markets in both North America and Europe.
The Benefits of Synchronized Video Results
Morae's support for single camera and simultaneous screen capture (aka the preset usability setup) allowed CXL to capture the projected website a focus group is reacting to, and display it on an observation wall in real time. At the same time, their web camera captures the participants themselves and synchronizes them with what the moderator sees on their computer screen. CXL moderators can type notes and flag important moments. By having all the feeds digitally saved and synchronized— including all the study stimuli, the participants, their audio responses, body language, and logged notes— results can be shared quickly and powerfully. No videotape to transfer or hand-written notes to type up.
And as soon as the session is over, Morae allows CXL consultants to quickly search back through the notes and markers, select the relevant clips, and export their highlight reel directly to PowerPoint as part of the strategic findings. On average, CXL provides 6-10 montages of 2-4 minutes, each to show similarities and patterns of where focus group participants have common problems and successes.
Being able to deliver crisp and convincing video results with detail and participant interaction is a big reason for CXL's return business. The Morae video results bring the report to life so clients receive real value and are able to build better products, ship more products, and create better user experiences. CXL shares the video results as needed so decision makers, product managers and others within the client's organization can digest the focus group experience in detail. And because adding Morae video clips to a PowerPoint presentation is fast and easy, CXL makes them a central part of all their strategic findings, without having to waste time using complex video editing software.
About Customer Experience Labs
Customer Experience Labs (CXL) is a research consulting company specializing in understanding and improving interactive experiences. Its innovative research techniques elicit honest, insightful feedback from the customer. The Customer Experience Labs team consists of impartial and experienced moderators who provide voice-of-customer services, including eye tracking, usability testing, and online/offline focus groups for North America's leading brands.
Customer Experience Labs serves domestic and international Fortune 500 companies like Dell, Expedia, Hotels.com, Alienware, AMD, M&T Bank, Russell, Moen, and Online Resources (ORCC) with a consumer focus.