Flash Hotspot Callouts
Add a Flash hotspot to a callout to add interactivity within a produced Flash video. Use Flash hotspots to:
Direct customers to a link to download your software.
Show viewers websites in a new browser window.
Demonstrate examples through hyperlinks in the callout.
Take viewers to specific markers within the video.
Allow viewers to replay a section in the video.
To include a Flash Hotspot in your video, you must produce to the Flash output (MPEG-4 or SWF).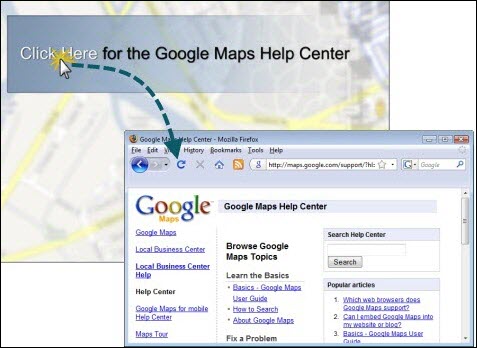 In the Task List, select Callouts.
The Callout Properties pane appears. Position the playhead on the Timeline.
Click the Add Callout button .
Select a Transparent Hotspot from the Type dropdown.

To include text in the callout, enter text into the text box.
Select the callout Properties.
Enable the Make Flash Hotspot option and click the Flash Hotspot Properties button.
The Flash Hotspot Properties dialog appears. Select the Flash Hotspot Properties and click OK.
To resize the callout in the Preview Window, click and drag on a black handle on the rectangle around the callout. Or, enter a Width and Height into the fields on the Callout Properties pane.

To move the callout, drag the callout in the Preview Window to a new location or enter a x-coordinate and y-coordinate into the X and Y fields.

Click Finished.
Flash Hotspots Properties
Pause at end of callout: The viewer must click the callout to continue viewing the video.
Click to continue: The viewer must click the callout to continue viewing the video.
Go to frame at time: The video jumps to a marker in the video. Select a marker from the dropdown to jump to.
Jump to URL: Opens the Web page. Enable the Open URL in new browser window to open the Web page in a separate window.